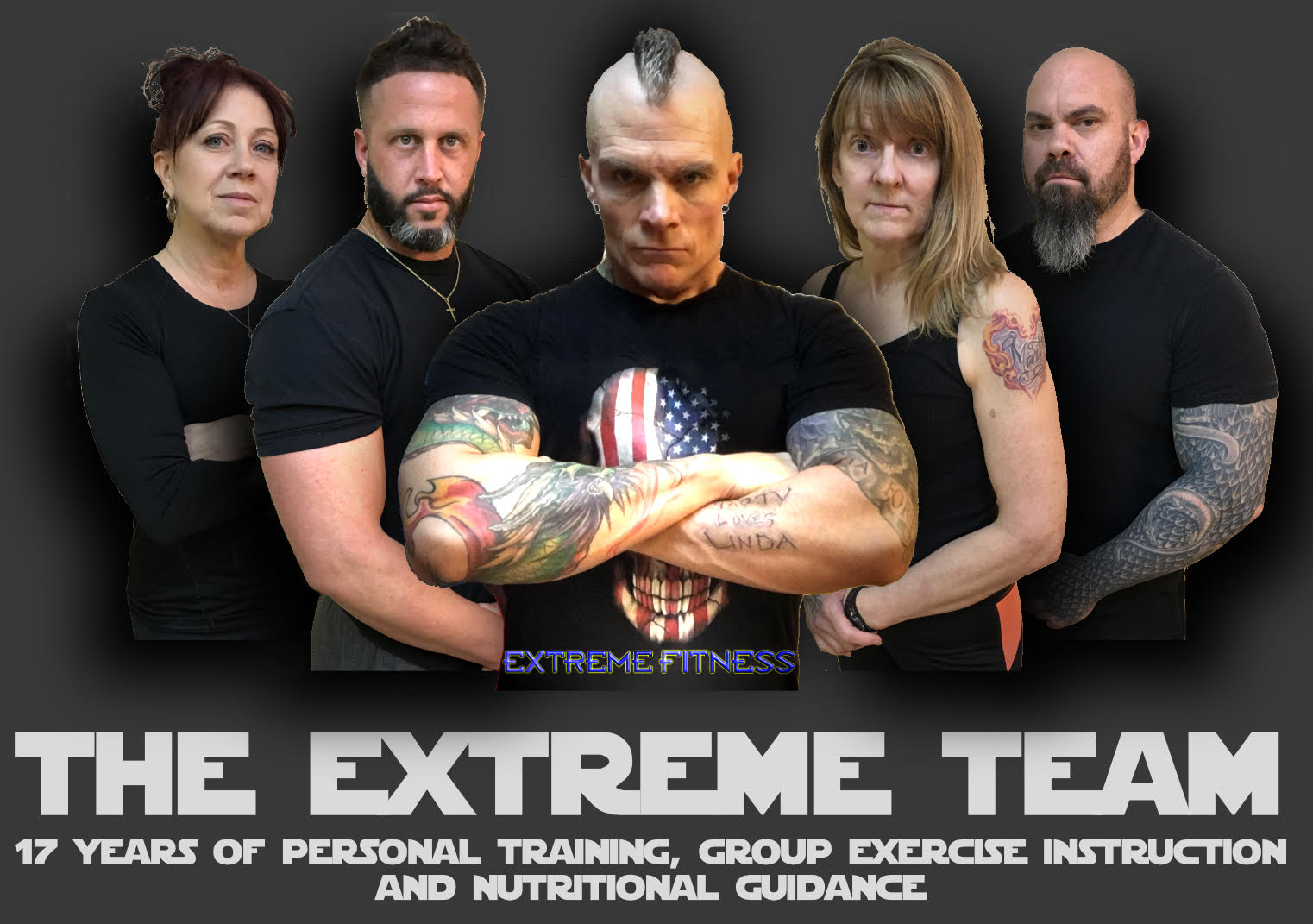 When you meet Martin McLoughlin, it's clear he's passionate about fitness and helping people. A Master Certified Personal Trainer and owner of Extreme Fitness in Fallsington, he coaches his clients on all aspects of physical fitness and nutrition.
The work day doesn't end when McLoughlin, and his wife, Linda Stout – who is also a personal trainer - close the doors at Extreme Fitness. Off hours while cooking dinner and relaxing at home are spent exchanging follow up text message with clients to see how they're feeling post-workout, to inquire about what they had to eat and to answer questions ranging from "what should I buy at the grocery store" to, "it's 10 p.m. and I'm hungry, what do I do?"
"They know coming here we're going to attempt to make them accountable," McLoughlin said. "We don't really have much of a life. Linda and I text people every day. You've got to know that I'm there. I will absolutely answer your question."
Before becoming a couple, Stout, who had worked as a paralegal, left the gym where she had been working out because she had "no direction" and started training with her future husband. At 121 pounds, Stout's body was comprised of 38 percent fat. Now, at age 60, she has 18 percent body fat.
"It is not about how much you weigh it's about how much body fat you have. Nothing that the scale tells you matters. What matters is what makes up your weight," she said, adding that McLoughlin helped her replace body fat with muscle mass. "We do not support dieting. We live in a clinical environment where we put our practice to use every day and work from those results, not what the current fitness magazine says to do."
With the legal world behind her, Stout has been working as a personal trainer for five years and teaches six group fitness classes a week.
 "I love it," she said. "It's just invigorating."
"Everybody would hammer me for it," O'Neill said of his weight. "I was literally stuck on a couch."
McLoughlin pushed him to climb steps, something O'Neill had stopped doing, instead crawling up the steps in his home.
"It was painful to watch," McLoughlin said. "The things that happen to people when they get out of shape. They find ways to modify what they're doing."
After a few months of training with McLoughlin, O'Neill is strong enough to flip a large tire throughout Extreme Fitness, lift weights, do crunches and take up jogging again for the first time in 20 years.
"Everything's totally different," he said. "It's been a lifestyle change."
To learn more
Extreme Fitness is located at 6 Headley Place in Fallsington. Group fitness classes are available daily. Check Website for schedule: extremefitnesspa.com. To learn more or to schedule a session with a personal trainer, call 267-799-5622 or email extremefitnessPA@gmail.com.