Falls Township Anonymous Tip Line
Please contact 215-949-9120 or email: tiplines@fallstwppd.com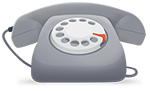 Falls Township Police has created a tip line allowing members of the public to contact the police department anonymously.
Members of the public are encouraged to report suspicious individuals or activity. Tips are then analyzed and passed on to the appropriate division for follow-up. Because the tip line is anonymous, the sender will not receive a response.
The tip line is not an emergency number. If you witness a crime in progress or have an emergency that requires the police, please call 911.