The Barber Shop by Bearded Soldier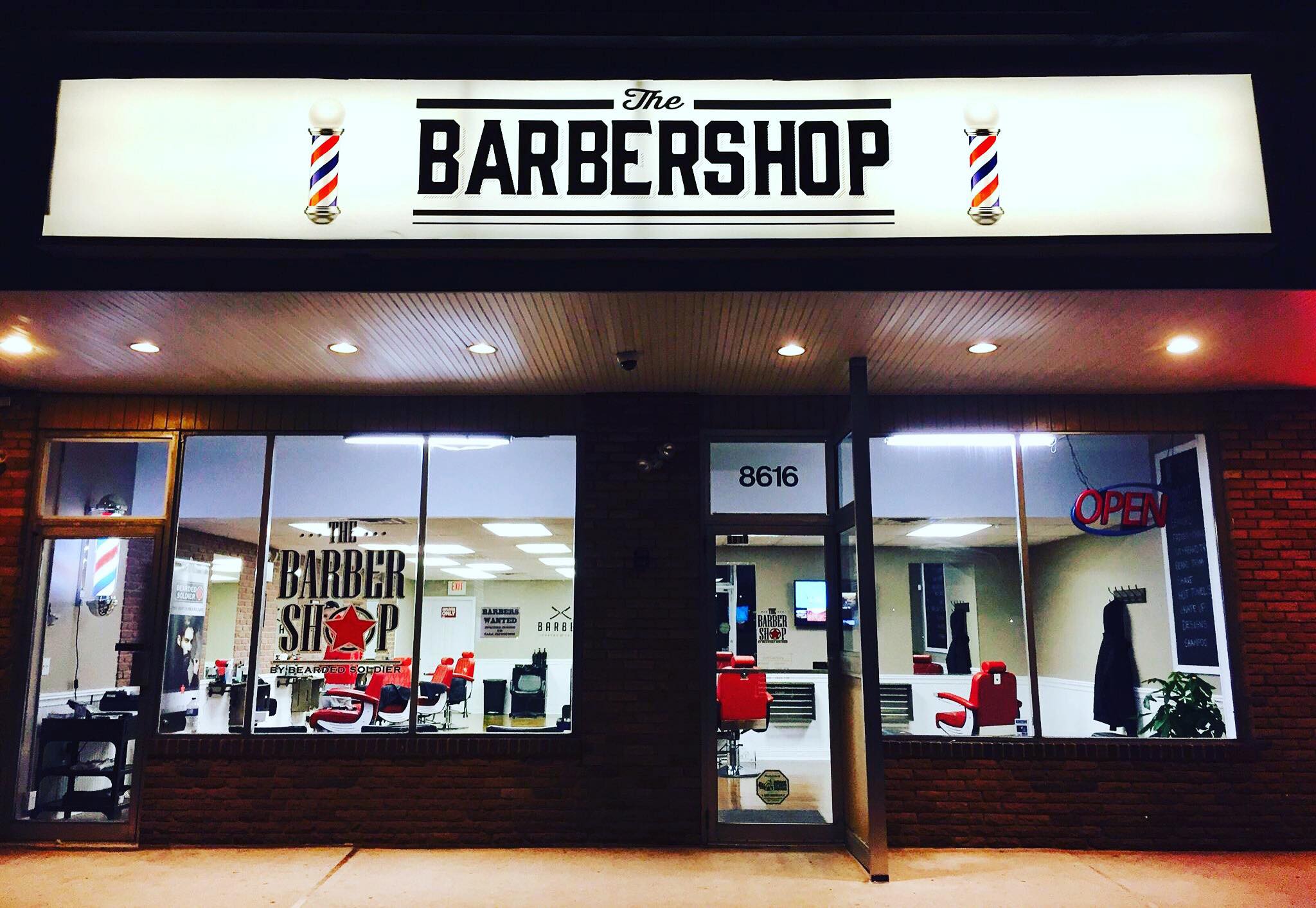 Mike Fabiano's family has been cutting hair for 50 years. His brother, father, sister and niece all know their way around a pair of clippers and shears. Mike is the exception to the rule.
"I do not cut hair," he said with a smile from The Barber Shop by Bearded Soldier, his business of almost two years. "I'm the only one in the family that hasn't pursued that."
Still, Fabiano's hair and beard are perfectly trimmed and styled. It must come naturally with having so many family members doing it for a living.
"Believe it or not, it's not easy to get a haircut from family," he said.
With as busy as the Fabiano family stays cutting hair it's no surprise. His father, Joe, 71, a Vietnam veteran whose been barbering and cutting hair in salons for 50 years, gave up a brief retirement to resume cutting hair at The Barber Shop.
"He used to work for me," the jovial Joe jokes of his son. "Now I'm working for him."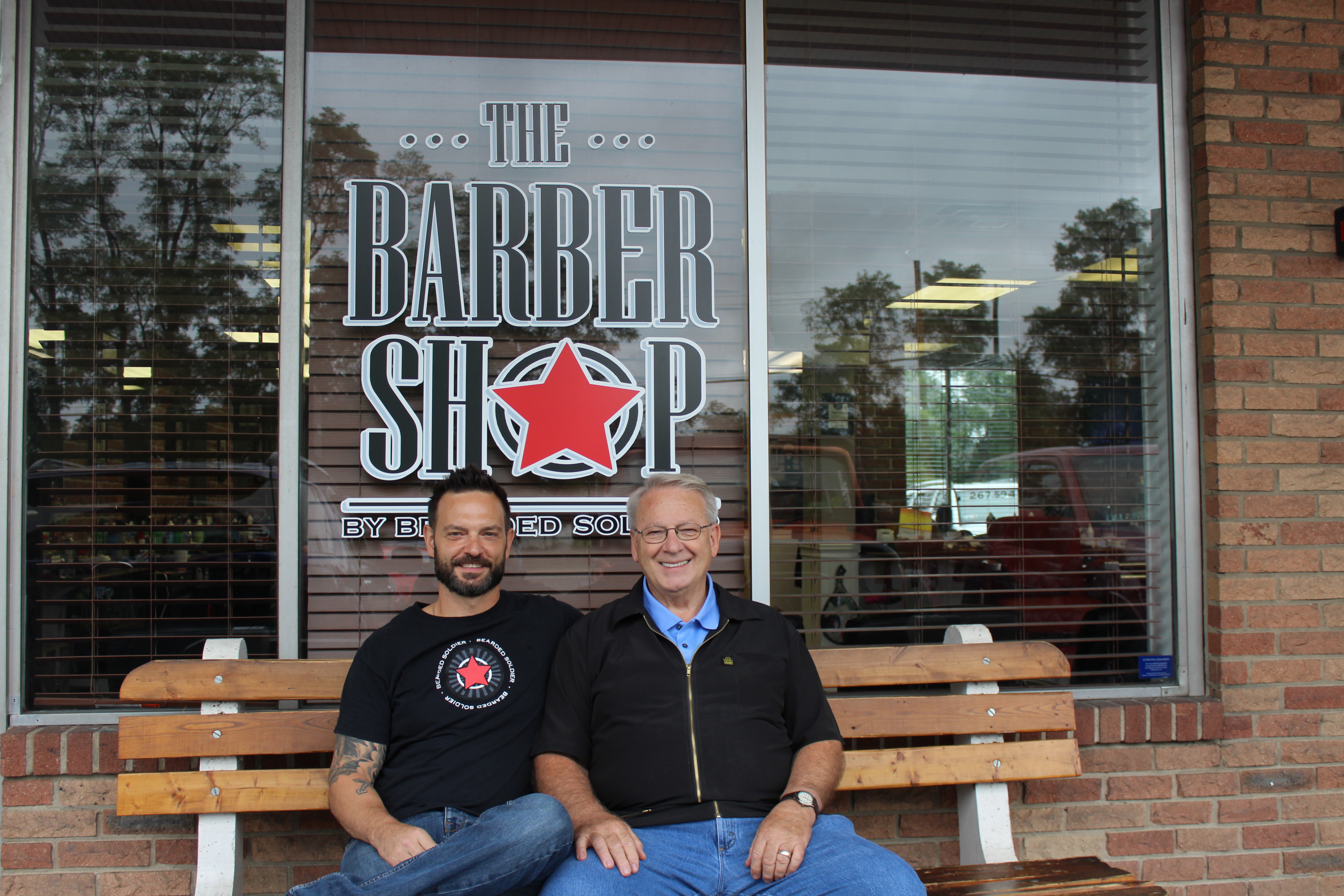 The family also owns a salon in Yardley, a beauty supply store in Fairless Hills and has created a line of men's beard care products, aptly called Bearded Soldier, which Fabiano carries at his shop. The name was born from the fact that some of the product proceeds are donated to the Wounded Warrior Project.
Even though the younger Fabiano, a former financial advisor, said he never aspired to cut hair, opening a barber shop was always a goal.
"They're becoming really hot the last couple years," he said of barber shops in general. "All the high school kids want to go to the barber shop."
Fabiano and his team of six barbers try to make coming and getting a cut as easy as possible. The shop's Website offers an online booking system where customers can book an appointment with their preferred barber. The appointments then populate the barber's calendar on their cell phone, so each barber knows their schedule for the day.
Fabiano implemented online scheduling after researching to see how he could improve upon the barber shop model. Before opening in December 2016, Fabiano, who grew up in Levittown and Fallsington, visited other barber shops to see what worked and what didn't. He quickly realized that, in addition to running a clean and up-to-date shop, customers' chief complaint was waiting too long for a haircut and not being greeted upon arrival. He makes it a point to personally greet customers as they enter his shop.
Within only a short time after opening, the shop was busy and now tends to several hundred regular customers.
"You build up referrals and treat your clients right," he said. "Little things set you apart."
Fabiano's shop won first place in the Bucks County Courier Times' annual readers' choice awards for Best Barber Shop in 2018.
Joe Fabiano, who has both a cosmetology and barber degree, has cut hair in barber shops and hair salons. Barber shops have a "more relaxed atmosphere," he said.
"Most men are not completely comfortable in a hair salon," he said. "In a barber shop it's entirely different."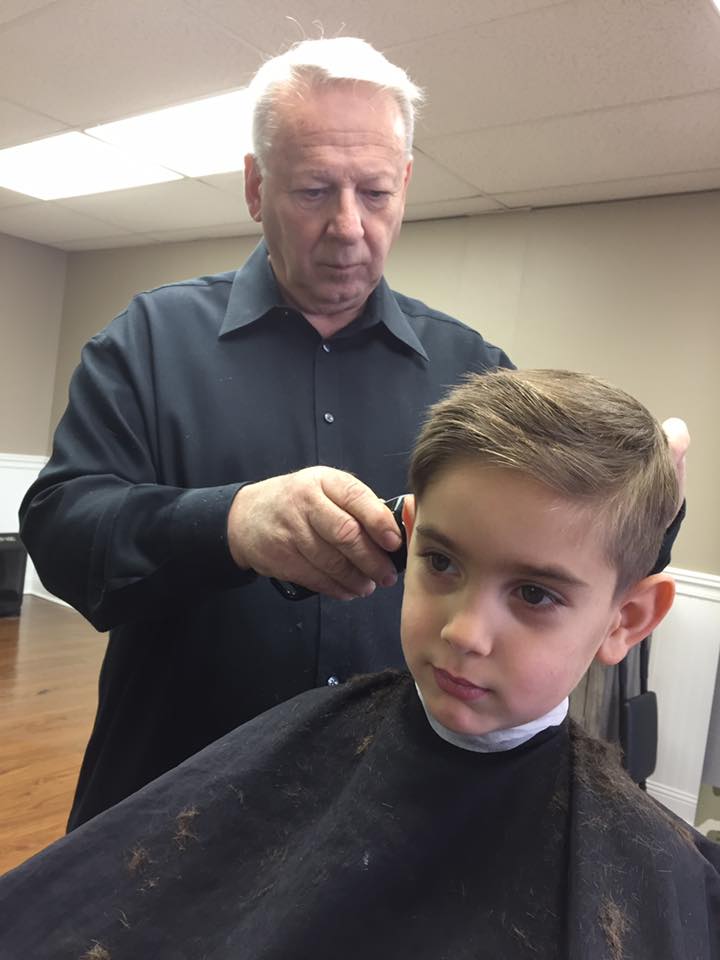 Joey Habib, a barber of 19 years, left his own shop behind to come and work alongside Mike and manage the shop. Similar to the Fabiano family, Habib, whose family has owned shops in Bucks County since the 1950s, said cutting hair was ingrained in him.
"I guess it was in my blood," he said. "I just love it."
To learn more
The Barber Shop by Bearded Soldier is located at 8616 New Falls Road in Levittown, in the Penn Valley Shopping Center across the street from Pennsbury High School. Hours are Tuesday through Thursday from 10 a.m. to 7 p.m., Friday from 10 a.m. to 8 p.m. and Saturday from 9 a.m. to 4 p.m. Appointments can be made by calling 267-594-4556 or scheduling an appointment online: https://www.thebarbershopbybeardedsoldier.com/.