Michael Galasso jokes that he was "basically born" in his parents' business, Michael's Restaurant.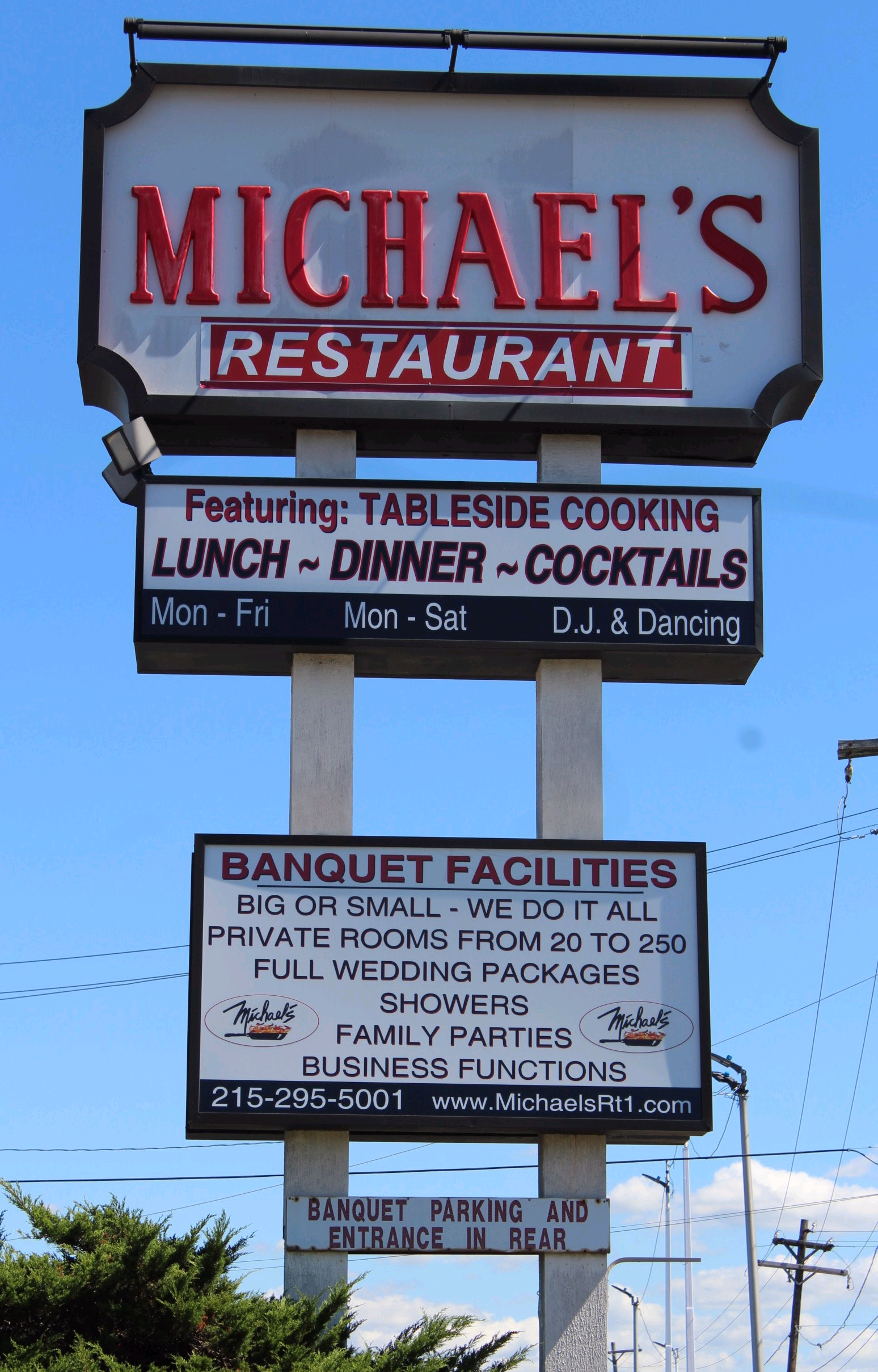 Nearly 50 years after the restaurant, lounge and special events banquet hall opened in 1968 – at a time when Route 1 when straight to New Jersey – the service, food and owners, remain the same.
His parents, Michael and Maria, who were born in Italy, purchased the former Cypress Inn in the 1960s. At the time, the building consisted of two main rooms. During the 1970s, Michael's Restaurant expanded around that initial space. It now includes a main dining room, a grand ballroom with seating for 125 to 250, the green room which seats 40 to 110, as well as a full bar and lounge area.
Each year, the business hosts approximately 150 special events ranging from wedding receptions to business functions, baby showers, family parties, holiday galas and more.
"We'll customize any kind of event," he said.
He grew up washing dishes, cleaning up and bussing tables. About 15 years ago he joined the helm, along with his parents, who still remain involved.
"It just felt like the right thing to do," he said. "I have a passion for it."
Consistency in the menu offerings, as well as the entertainment choices has been key for the younger Galasso, who practically spent his life working in the business.
 "We're not a cookie cutter place," Galasso said. "Everything we do is tailored to the individual."
Including the restaurant's signature tableside cooking. Fresh ingredients for four types of salads, including the most popular, Caesar, are wheeled over to the guest's table on a portable cart. Galasso and his father, who is also named Michael, toss the ingredients and prepare tableside salads for two.
"We are the cooks," the younger Galasso said. "That's why it's very important to us."
The father and son chefs really get fired up about the tableside entrees prepared over an open flame. In cooking Steak Diana Marsala, Surf & Turf Sorrento, Veal Cordon Bleu, Lobster and Crabmeat A La Valencia, as well as several other dishes, the Galassos wheel portable stoves right to customers' tables and fire up the entrees while customers watch.
"Back in the 70s it used to be popular," he said of tableside cooking. "Now, we're the last man standing."
In addition to meals prepared tableside, the restaurant features a variety of hot and cold appetizers, as well as the house specialty snapper soup. Classic continental dishes, including pasta, seafood, steak, chicken, pork chops and veal entrees complement the five-page menu.
"My dad makes the gnocchi himself," he said. "Everything's homemade – soup, salad, dressings and sauces."
The family also butchers its own veal, he said.
The lounge hosts entertainment weekly, including a piano player, a DJ and a buffet during Monday night football.
To learn more
Michael's Restaurant is located at 935 Lincoln Highway in Morrisville. The restaurant is open for lunch Monday through Friday and dinner Monday through Saturday. Banquets can be arranged any day of the week. For more information, visithttp://www.michaelsrt1.com/ or call (215) 295-5001.