Snipes Farm and Education Center
How many family businesses withstand multiple generations? The 11th generation of the Snipes family is using the 150-acre Snipes Farm and Education Center to farm, feed and enlighten the community. The 12th generation, the niece of Jonathan Snipes, has recently moved to the farm to carry on the family tradition.
"We want to be the local farm in this area that's open to the public," said Jonathan Snipes, executive director of Snipes Farm and Education Center. "We're delighted to welcome school groups. While they're here, we're trying to talk to them about our mission."
In 2000, when Snipes and his sister, Susan Snipes-Wells became managers of the family farm, the decision was made to close the nursery and garden center. Since then, the mission has centered around modeling and teaching sustainable agriculture, building community and reconnecting people with not only the land, but the food they grow and eat. In 2008, Snipes Farm and Education Center became a nonprofit organization.
"We are doing more and more charitable work in the community," said Jonathan Snipes, who served 12 years on the Falls Township Board of Supervisors.
The farm donates produce to local homeless shelters and raises money to send kids who otherwise could not afford it to the farm and education center's summer camp. At the week-long camp, kids ages 5 to 12 have the opportunity to work with animals, plant seeds, pull weeds and harvest crops.
Even the pickiest eaters take an interest in food they've grown with their own hands – and hard work.
"They're eating raw broccoli," he said. "They'll make an herb dip right out of whole foods."
Kids on the autism spectrum have enjoyed the camp lessons as well, Jonathan's wife, Melanie Douty-Snipes said.
"It's a camp for everyone," she said.
The family is seeking grants to expand its reach in terms of educational lessons for kids with special needs.
"We're the land of scarecrows," Melanie Douty-Snipes said. "We breathe life into the scarecrows."
The farm will soon be breathing new life into its apple orchard. The apple trees, which were planted 30 to 35 years ago, are nearing the end of life, according to Jonathan Snipes. The family is looking at new varieties, which would be better for organic growing.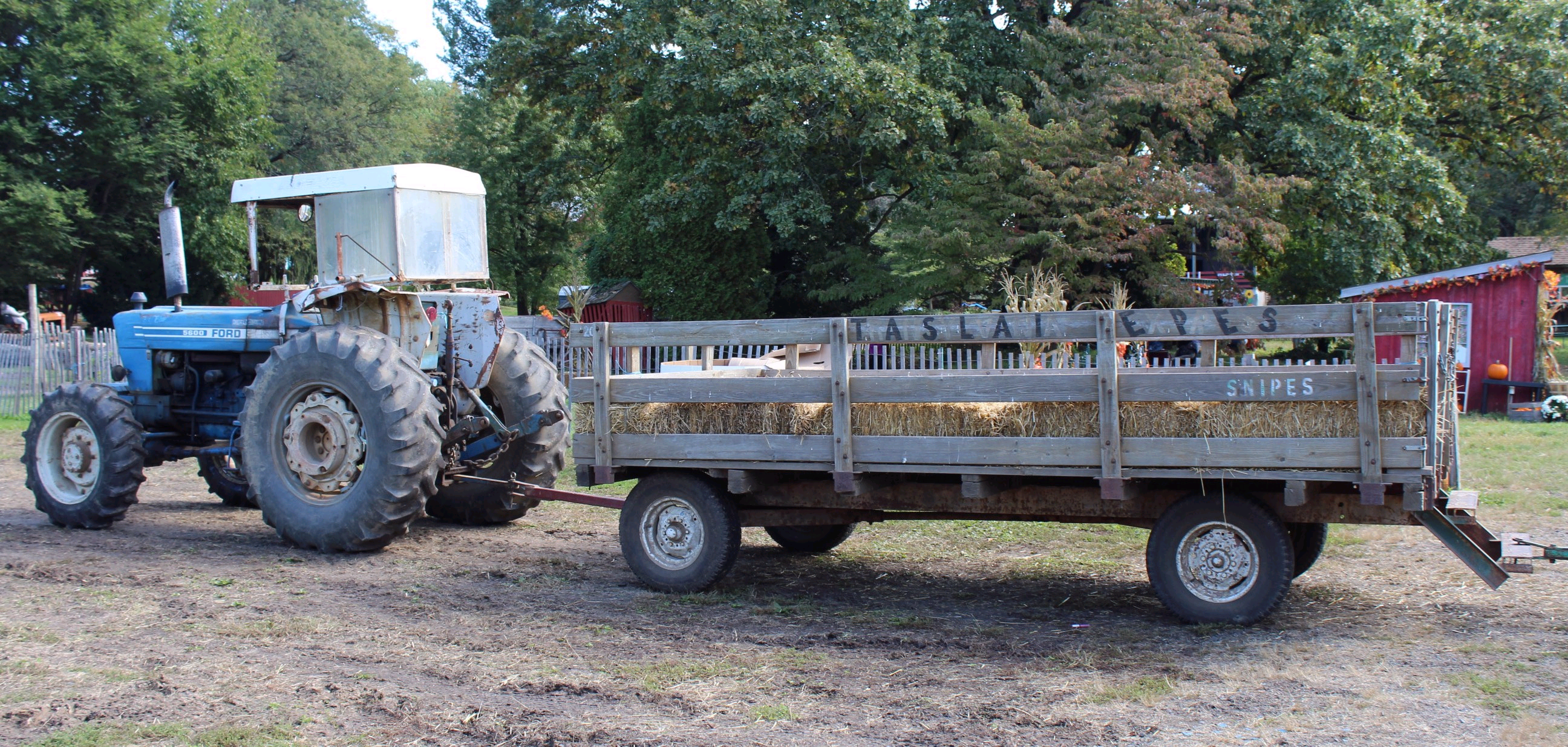 The farm's 12 varieties of apples and 30 different vegetables are grown organically, without pesticides or insecticides. Produce is made available to the community from June through Thanksgiving as a Community Supported Agriculture (CSA) program. Over the winter, a smaller scale CSA will be available for root crops and greens grown in the greenhouse.
Truly a community-centered farm, adult classes on such topics as organic gardening and bee keeping are also offered.
"We want to be a farm for everyone," Melanie Douty-Snipes said. "We're on a mission and we want others to join us."
Snipes and his wife lead the center's education efforts, which reach approximately 4,000 students a year. When the family takes the farm to classrooms in Trenton, N.J., Bucks County and northeast Philadelphia, chickens are brought along. During field trips at the farm, kids "can get their hands in the dirt" as they mulch apple trees, learn the importance of natural fertilizer as part of a "whose poop is it anyway" lesson and develop a better understanding of the crop's cycle of life. At the farm and education center's Ol' Time Farm Museum, kids can see old-fashioned carriages and learn about "people and animals working together."
"Kids were part of farm life," Jonathan Snipes said. "I grew up being able to handle animals and drive machinery."
To learn more
Snipes Farm and Education Center is located at 890 W. Bridge St., in Morrisville. The farm is open Tuesday through Thursday from 9 a.m. to 5 p.m., Friday and Saturday from 9 a.m. to 10 p.m. and Sunday from 10 a.m. to 5 p.m. (Hours may vary depending upon season). For more information, call 215-295-1138 Ext. 102, visit http://www.snipesfarm.org/ or email info@snipesfarm.org.