Lawson & Lauren's Beautification Salon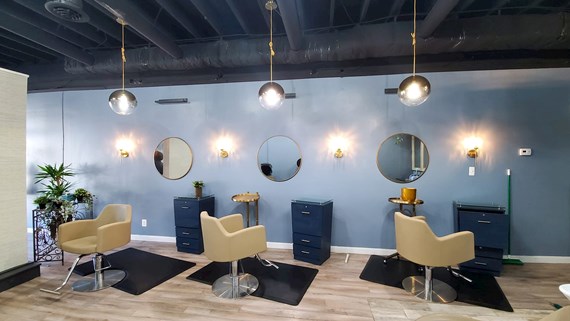 Shonique McCall was practically born into the haircutting and hairstyling business. Her grandmother had a salon, and, as she was growing up, her mother renovated the bottom portion of their home to accommodate a hair salon.
"It's always been a dream of mine to have my own salon and follow in my mother and grandmother's footsteps," McCall said.
Her dream came true in December 2021, when McCall, along with her daughter, Shonice Barnes, opened their jointly owned business, Lawson & Laruen's Beautification Salon at 830 W. Trenton Ave in Falls Township. Together, the mother-daughter team are embarking on the family's fourth generation of cosmetology.
McCall, who has been a licensed cosmetologist for more than two decades, worked with her mother from time to time and learned the "inner workings of the business."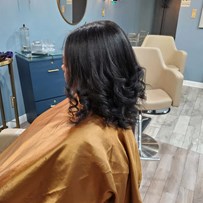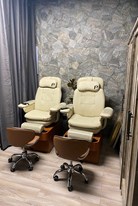 "It was always a learning experience for me," she said. "It didn't always seem like it was necessarily a business in the sense that because of who she was to me, I just knew that whenever she needed help, I was going to step in to help."
Her daughter too, learned the ins and outs of cosmetology from her grandmother.
"She always explained the process and what she was doing," Barnes said. "She was teaching us even when we didn't know we were being taught."
To help move their dream to fruition, both partners continued their studies beyond cosmetology and obtained master's degrees in management and business administration.
Barnes, a nail technician, is finishing her cosmetology schooling and subsequent licensing. The owners also employ a licensed stylist and manicurist.
Lawson & Lauren's – a combination of the owners' middle names – is primarily a hair salon. The "close second" in the salon's core services is nail care. The salon features two manicure and two pedicure stations, as well as four stylist stations, offering room to expand.
"We welcome all," McCall said. "All races. All ethnicities. We try to be cognizant of that when we're hiring."
Adds Barnes, "we have something for everybody. All different hair textures."
Lawson & Lauren's provides a variety of services, including haircuts, natural styles, silk press, extensions, color, braiding, moisturizing treatments, as well as manicures, jelly pedicures, and milk and mud pedicures. The salon also sells professional hair care items.
Extensions are a popular trend, according to McCall, who said she has been answering a lot of questions recently on crocheting, as well as micro links.
"We really want to ensure the experience is one that's memorable and calm and serene," McCall said. "We want to make you feel totally spoiled and pamper you. We want you to leave there stress-free."
To learn more
Lawson & Lauren's Beautification Salon is located at 830 W. Trenton Ave., Suite 7, in Morrisville. The salon is open Tuesday through Saturday from 10 a.m. to 6 p.m., with the last customer beginning at 5 p.m. Services are available by appointment (preferred). Walk-ins accepted if schedule permits. For more information, please call 215-428-0434 or visit https://lawsonlaurensalon.com/.