Tom McGonigal's Mixed Martial Arts
Tom McGonigal discovered a love for martial arts at only 10 years old. Throughout the next 50 plus years, McGonigal's passion for mixed martial arts strengthened - along with his body - leading him to become a professional fighter, trainer of fighters, and more recently, a fitness trainer.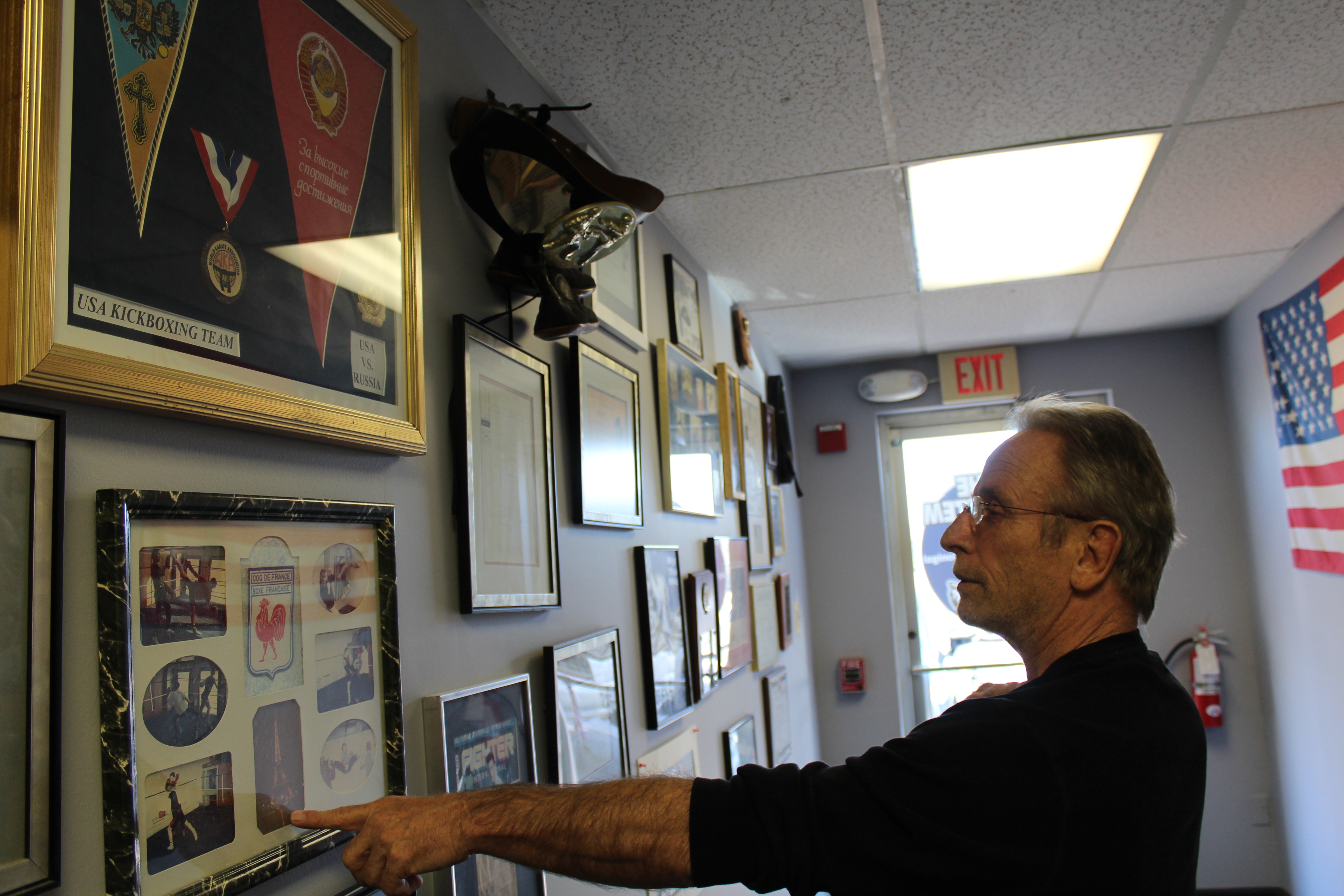 "It's like training for a fight without fighting," McGonigal said of his 36-minute workout. "Most of the people that run the gyms trained with me. I trained a lot of different people."
Including three of his five adult children. His daughter, Erin, runs an exercise facility, while Matthew teaches self-defense and Tom Jr. focuses on karate.
"I make sure they learn from the ground up," McGonigal said of his students. "How to fall, how to breathe, stretch and being aware of surroundings."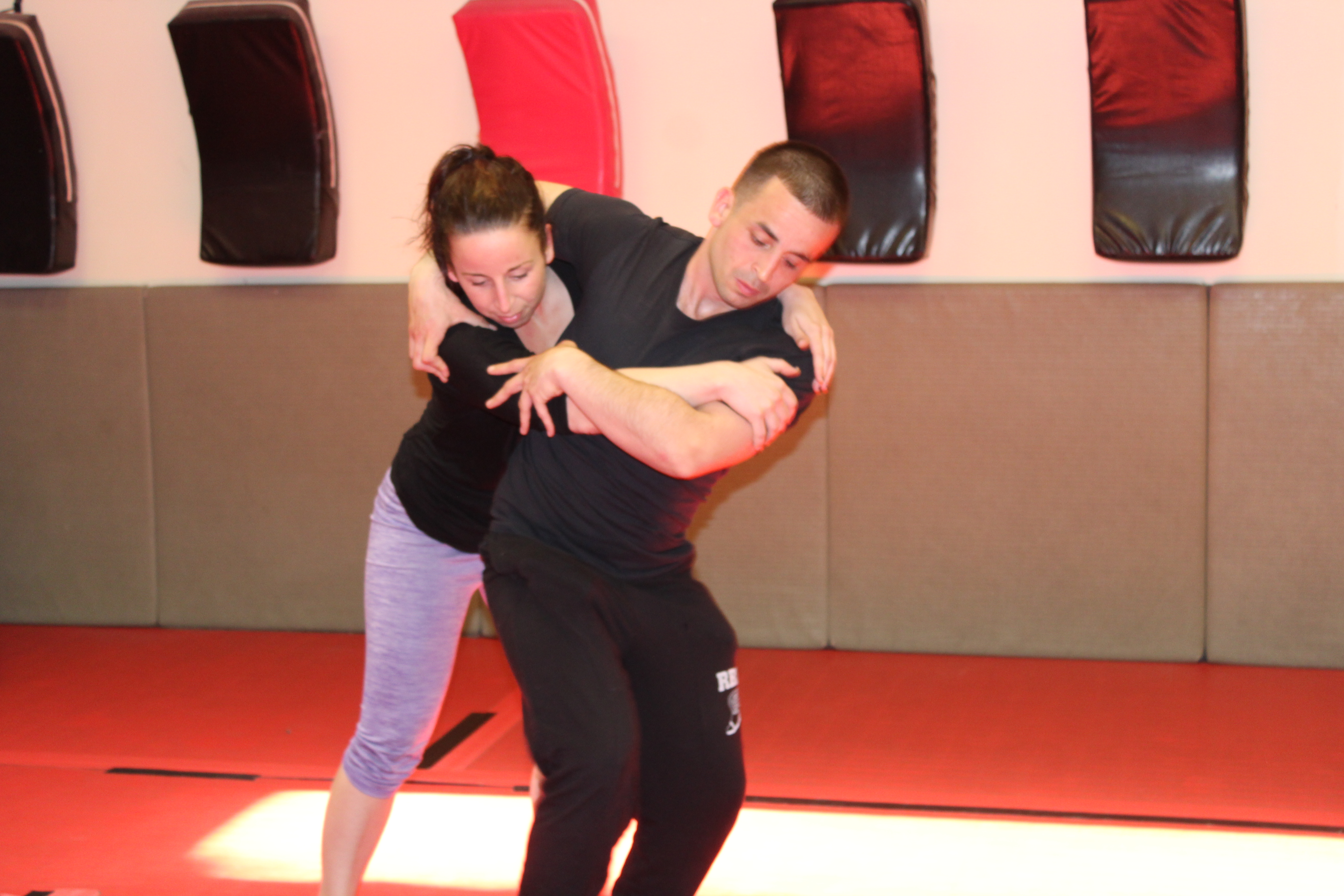 McGonigal recently relocated his workout facility to a 4,000-square-foot space in Falls Township. A wall in the entryway highlights some of the many important career milestones, including being the first American to do kickboxing in France, winning a silver medal in the Olympics and training model and actress Claudia Schiffer for two years in her heyday.
"I was nervous," McGonigal said of working with Schiffer. "But, she was real nice."
At his gym, McGonigal offers private classes, weekly karate for kids and teaches self-defense classes three times a week. His always-changing 36-minute workout blends body weight training, stretching, hitting bags and abdominal work.
"It's never the same," McGonigal said. "I don't know what I'm going to teach."
His clients range in age from 18-75.
"It's just movement, resistance and all body weight," he said, adding that he does the workout along with his classes. "To make them do it and not do is not fair."
Many of his clients train with him long-term, some for as long as 20 years. Others train short-term, to be in better shape for surgery, for example.
"It's their own personal thing," he said. "They have to like you and trust you."
McGonigal got introduced to martial arts as a 10-year-old in Arkansas when a friend returned from Vietnam and taught him. He moved to Bristol Borough at age 14 and met a Filipino kid who furthered his mastering of martial arts.
Karate was his first love. Soon after he took up kickboxing. As a professional fighter for nine years, McGonigal won a Philadelphia Championship Belt in kickboxing, among other awards and recognitions. A career-ending neck injury in 1990 opened the door for Jui-Jitsu.
Despite having to change course, McGonigal never lost his passion for martial arts. His dedication led to his induction into the World Karate Union Hall of Fame and earning him the Lifetime Achievement Award in 1997. In 1998, he earned Master of the Year in Jui-Jitsu and was again inducted into the World Karate Union Hall of Fame.
The perseverance he first learned in karate has helped McGonigal continue bettering himself in martial arts for more than five decades. His longevity sets him apart from other trainers.
His secret to long-time success is, "Surviving, maintaining it and keeping myself healthy."
To learn more
Tom McGonigal's Mixed Martial Arts is located at 8621 New Falls Road in Levittown. Group self-defense and fitness classes are available, as well as private classes and karate. To arrange a visit, or inquire about the class schedule and availability, call 215-547-2467 or visit http://www.freewebs.com/tmcgonigal/.