The Falls Banquet by EventRoster
In talking to Treandous "TC" Cuthbertson, it becomes immediately clear that even as his wedding and special event planning business thrives, he is continually looking forward to even bigger and brighter horizons.
Cuthbertson, who owns The Falls Banquet by EventRoostr – the event planning arm of the wedding and special events venue – is a planner by nature. Originally his business was called TripRoostr and was an online platform aimed at trip planning. When the concept didn't take off as Cuthbertson had hoped, he morphed the platform to become EventRoostr.
The self-made entrepreneur got started in event planning about six years ago while working for a staffing agency in New Jersey. From there, he became a consultant for a small banquet hall while working at a marketing firm.
"I have, for a long time, done marketing and sales consulting," Cuthbertson said. "I kind of got into via that route."
In 2017 the Detroit, Mich., native and his wife, Jessica, acquired The Falls Banquet. The spacious special event venue was the perfect complement to events being planned through EventRoostr.
"Falls Township is a burgeoning bucolic area for tourism," he said, adding that its proximity to New Jersey allows the business to service both Pennsylvania and New Jersey. "That is a unique location."
Jessica manages the office, while TC collaborates with local bakeries, photographers, DJs, entertainers, florists and more to create memorable events at the banquet hall's outdoor and indoor venue. One common thread for all the weddings, bar and bat mitzvahs, proms, sweet 16 and quinceaneras celebrations is that each is "unique" in its own rite.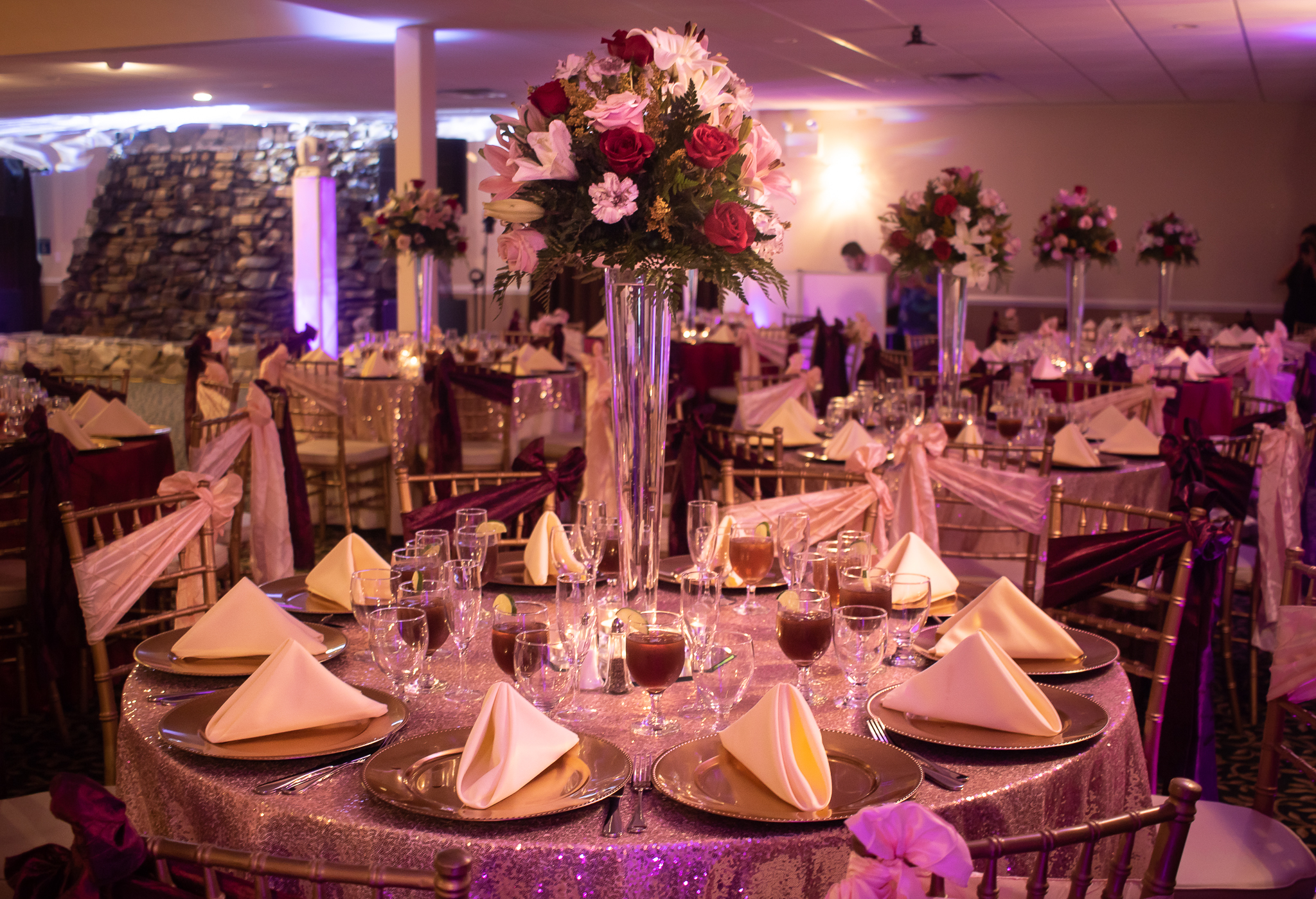 "One of the main things that sets us apart is we offer a unique experience," TC said of the destination venue, which offers a wide variety of mouthwatering Spanish, Puerto Rican, American, Italian, and Indian catering options. "We work with a diverse set of professionals. You can't get that anywhere else in Philly."
Cuthbertson also strives to create extraordinary experiences for guests of honor, including the cloudlike atmosphere that newlyweds enjoy Dancing on the Clouds.
Looking ahead, Cuthbertson plans to add another 10,000 square feet of space and is brainstorming a 2021 marketing push with Visit Bucks County.
"Visit Bucks County is a great asset for local businesses, especially in the hospitality industry," he said. "Visit Bucks County is a huge tourism arm in the county. You need to have a partner like that."
Capacity constraints stemming from COVID-19 have presented obstacles for weddings and other large events. But Cuthbertson is not one to back down from a challenge.
"The silver lining to all of that challenges us to be resourceful and creative" when creating memorable guest experiences, he said. Micro weddings, which typically have 20 or fewer guests, is one solution. "We're trying to be really creative and still offer unique experiences."
To learn more
The Falls Banquet by Event Roostr is located at 80 West M-Y Lane. The full-service special event venue hosts a variety of events indoors and outdoors. All-inclusive event packages are available. For more information, visit http://www.thefallsbanquet.com, email contact@thefallsbanquet.com or call 215-295-1177.