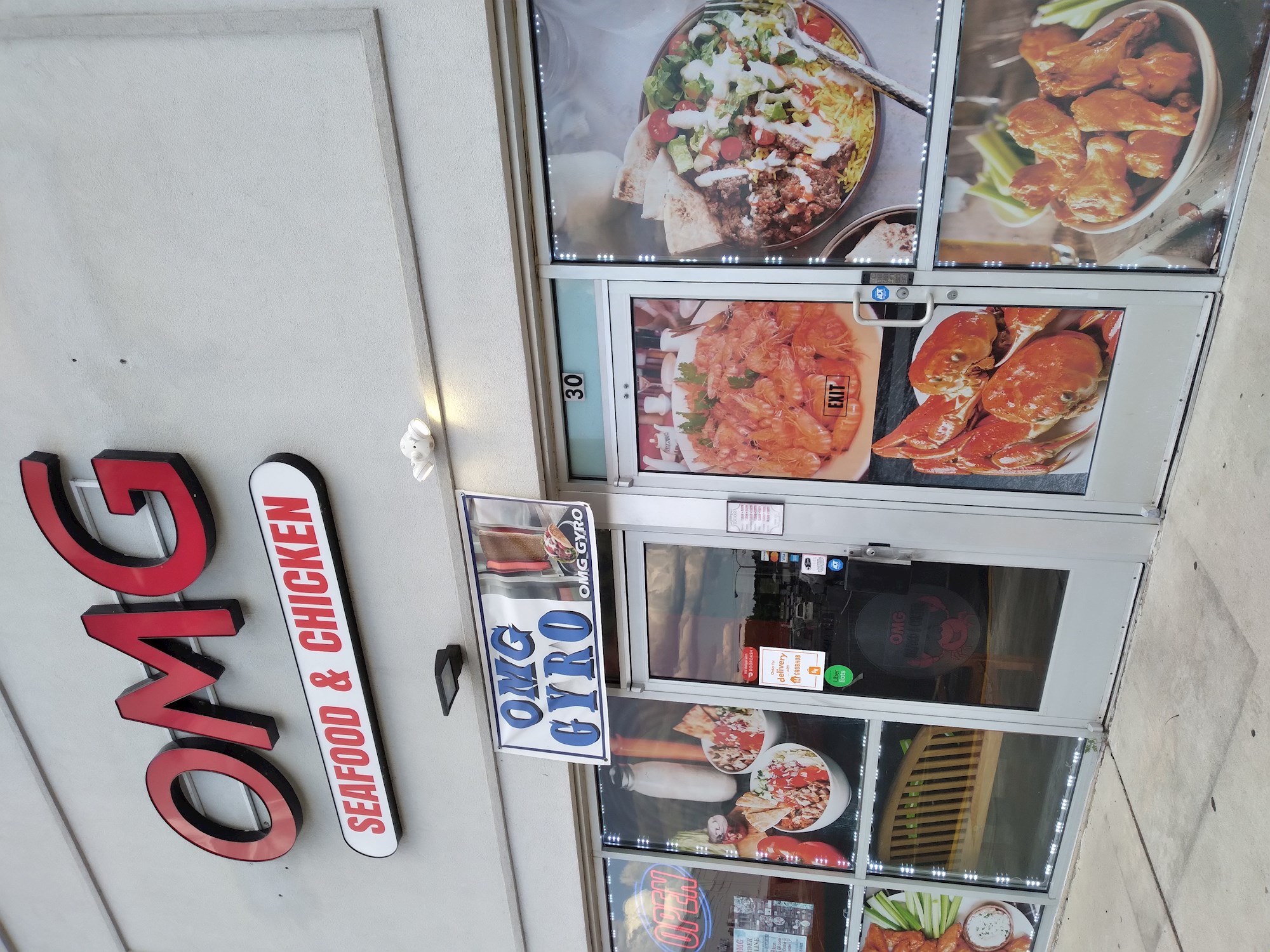 Wings and seafood and chicken, oh my!
That's the sentiment at OMG Seafood and Chicken, a quick-serve restaurant featuring chicken wings, gyros, salads, and seafood boils. OMG opened in February 2022 in the Pennsbury Plaza Shopping Center.
Customization is key for all of OMG's entrees.
"Customers can pick whatever they want," said OMG Seafood and Chicken co-owner, Martin Shi. "They can mix by themselves, or we have combos."
Mix and match seafood combinations include a potato and corn and offer countless customization options, including sausage, green mussels, black mussels, clams, crawfish, shrimp, snow crab legs, Dungeness crab legs and lobster tail. Once the combo is selected, customers can personalize their meal with their favorite seasonings, including the OMG Signature Spice, lemon pepper (the most popular), Old Bay, garlic butter and Cajun.
Price and quality differentiate OMG from other fast casual eateries.
"Our seafood price and competition to this area is really good," Shi said. "It's all high quality and fresh. We don't use frozen."
Wings and gyros are among the customers' favorites, according to Shi. Like the seafood combos, customers can choose from a variety of wing sauces, including OMG Hot, Mango Habanero, buffalo, BBQ, and others. Chicken and beef gyros are available on traditional warm pita bread, in bowls, or atop salads.
OMG has limited seating inside and operates as primarily a takeout restaurant. Catering is also available.
To learn more
OMG Seafood and Chicken is located at 229 Plaza Boulevard, next to Wine & Spirits and near Planet Fitness. Hours are Monday through Saturday from 11 a.m. to 9 p.m. and Sunday from noon to 9 p.m. For more information call 267-797-5322, or visit https://www.omgmorrisville.com/. Orders can be placed and paid for online at https://order.omgmorrisville.com/. Food is also available via Uber Eats, Door Dash and Grub Hub.