Move over waxing, Thread'In Shape offers an all-natural, chemical-free alternative to facial hair removal.
The shop, which opened on June 1 in the Gaslight Village shopping center, features eyebrow threading, eyebrow tinting and henna temporary tattoos. The first question most people ask owner Percy Bhatia and his mother and esthetician Arti, is "what is eyebrow threading?"
Eyebrow threading is another option for hair removal in addition to waxing and tweezing. In eyebrow threading, a thin 100 percent cotton thread is doubled, then twisted and rolled over areas of unwanted hair, plucking the hair at the follicle level. Threading can remove short rows of hair at once.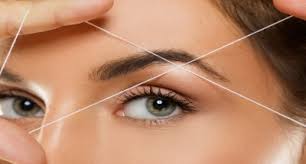 "In threading, the hair is pulled out from the roots," Percy said, adding that eyebrow threading offers longer-term results as compared to waxing. "Waxing pulls hundreds of hairs together in one shot. Threading takes one by one hair."
The method originated in India. Percy said his mother learned the eyebrow threading technique early on and has done it for 40 years or more.
"In India nobody uses wax or plucking," he said. "Everybody uses eyebrow threading."
Percy, who also owns a deli in Morrisville, opted to open a shop in Falls Township because unlike in India, eyebrow threading isn't as well-known here.
"Nobody's doing this thing," he said. "It's very new in the U.S."
In addition to eyebrows, threading can be used to remove hair on the upper lip, chin, and forehead. Threading lasts on average between two and five weeks, depending on how quickly the customer's hair grows. Customers can also have touch ups in between more full-scale threading sessions.
Eyebrow tinting involves applying semi-permanent dye – plant-based henna – to the eyebrows to match one's hair color. Thread'In Shape can also apply henna to the skin to create unique temporary tattoo designs.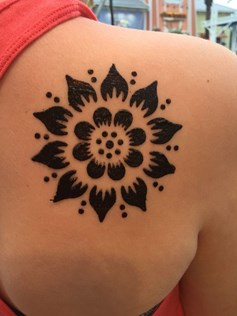 Thread'In Shape uses all organic products and no chemicals, making the shop's services a better option, Percy said. With waxing, particularly on the face, chemicals in wax can cause redness, skin irritation and, in some instances, can remove the top layer of skin, causing pain.
In the future, Percy said he may add additional services. For now, eyebrow threading is his business' crowning jewel.
"It's better than wax," he said. "Wax is using chemicals. We are using 100 percent organic stuff."
To learn more
Thread'In Shape is located at 85 Makefield Road, Suite 11, in the Gaslight Village shopping center. The shop is open Monday through Saturday from 10 a.m. to 6 p.m. Thread'In Shape accepts appointments and walk-in visits. To make an appointment, call 267-793-7000 or visit https://threadinshape.business.site/.