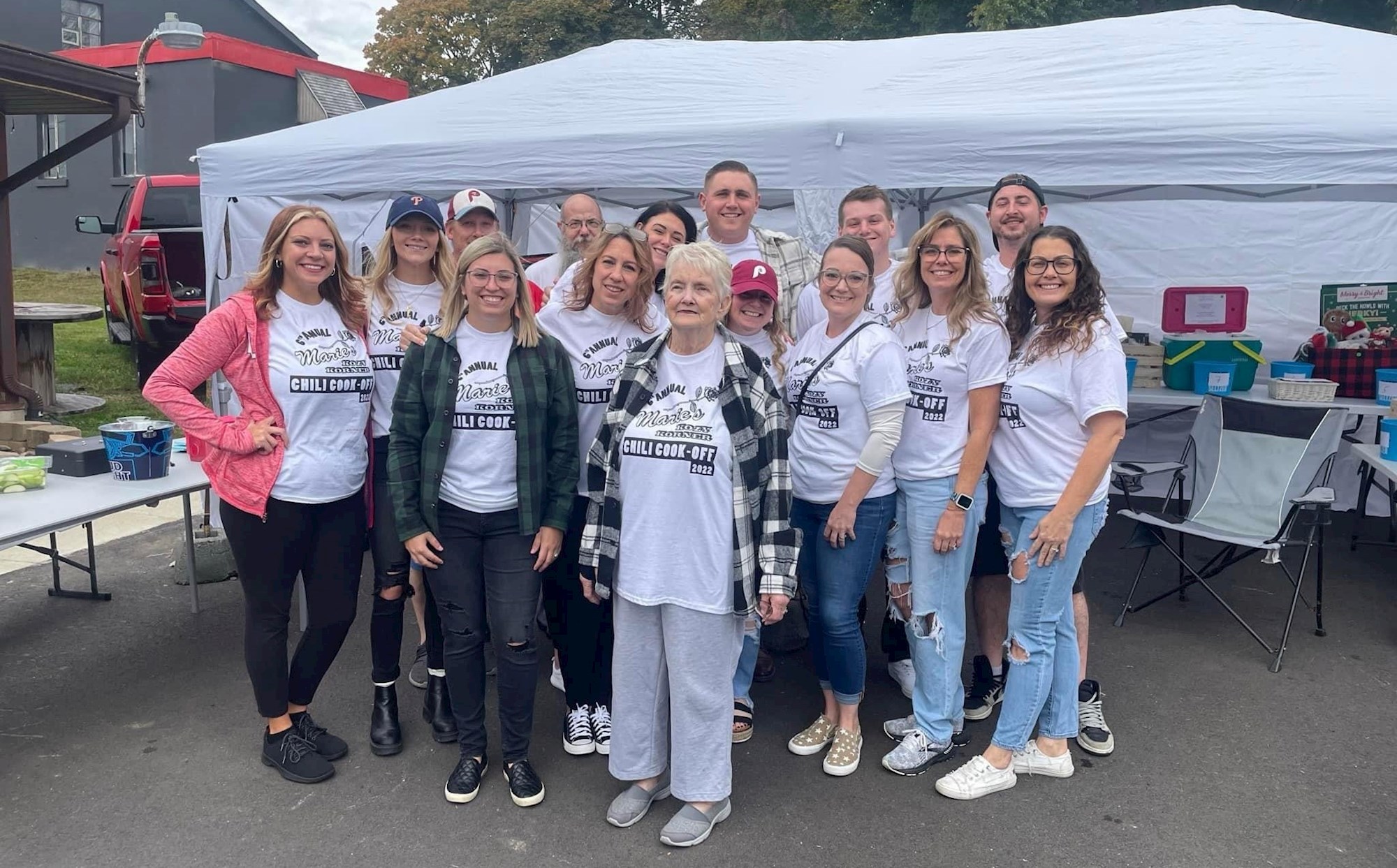 More than just the local neighborhood bar and go-to place for two-time award-winning chicken wings, Marie's Kozy Korner has always been a family affair.
The bar began in 1979 and continued as William Penn Tavern until Marie Krotz took the helm and renamed it Marie's Kozy Korner Inc. in 1991.
 Krotz shares ownership with her daughter, Nancy Lawson the business manager, who helps run the day to day.
"I've been here forever. Half of my customers have helped me with my homework and my daughter with her homework," Lawson said. "We know everybody. They watched me grow up and my daughter and now my grandson."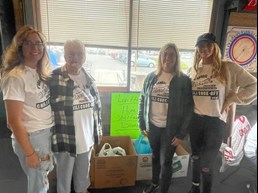 Next is in line is Lawson's daughter, Karlyn McTague, son-in-law Bob, and eventually, their 3-year-old son. Marie's wouldn't run without the support of family. Krotz's granddaughter Taylor Sheedy and Sheedy's mom, Michelle MacGregor, are good bartenders. Krotz's grandson, Wyatt Sheedy helps bar back and cook. Karlyn's aunt, Kathy Grove, works in the takeout center along with Taylor Sheedy's aunt, Chrissy MacGregor. Nancy's husband, Jason, is the bar's special handyman, helping every day.
Bob does the weekly food shopping and gives Jason a hand when needed. Karlyn oversees the bookkeeping and helps with special events.
"It's a lot of family," Nancy Lawson said.
"We try to work as a family unit here," Krotz added. "Everybody was always very close and very tight."
Family and staff helped the bar remain afloat amid challenges stemming from the COVID pandemic, as well as chicken wing and potato shortages and escalating food costs.
"It's hard. You never see eye to eye. You never agree on anything," Nancy Lawson said of the challenges of working with family. The longevity of continuing for more than 40 years is a reward. "We're lucky we've been here this long. If it wasn't for family, we wouldn't have made it through. We hope we're here for a long time."
Owners strive to keep prices as low as possible while still covering their expenses. Customer favorites include burgers, buffalo wings, and seasonal drink specials. Eight beers are on tap and customers have a wide variety of takeout options. And, of course, Marie's Kozy Korner is well-known for its award-winning wings, in one of eight different homemade gourmet sauces.
"I buy a nice, really jumbo wing," Krotz said.
Their other secret wing ingredient is Jimmy, who's been working at Marie's for more than 30 years and who creates his own made-from-scratch sauces.
The quaint 65-seat bar features a separate takeout area, a pool table, and several big screen TVs to watch the Eagles – or other Philadelphia sports teams. Marie's also offers outside seating, as well as a covered "front porch" area where customers can relax while taking in sports on TV or passerby on Trenton Road.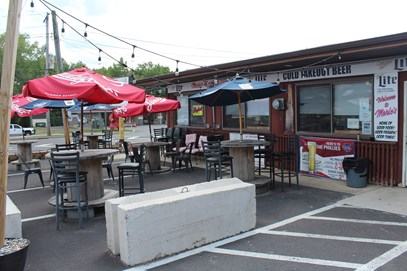 "We like to show that we appreciate them," Krotz said of her regular customers. "We're very thankful to our people that they appreciate us and keep coming back."
In addition to remembering birthdays, Marie's celebrates its customers with holiday buffets on Easter, Thanksgiving and Christmas. After making multiple turkeys and all the trimmings for the bar, Lawson said family holiday celebrations sometimes must wait a few days.
"You don't get to spend a whole holiday together," she said, adding that family vacations are out of the question. "You never get to go far."
In addition to taking care of its customers year-round, the neighborhood bar continues its charitable efforts to help others in need. On Oct. 23, 2022, Marie's raised $6,000 from the sixth annual chili cookoff, a benefit for the Levittown Homeless Shelter. In conjunction with the chili competition, the bar organizes a month-long food and personal care item drive for the shelter and offers raffles and auctions during the event.
To learn more
Marie's Kozy Korner is located at 111 Trenton Road in Fairless Hills. Marie's is open seven days a week, 365 days a year for dine-in and takeout. Hours are from 7 a.m. to 2 a.m. Monday through Saturday and 9 a.m. to 2 a.m. on Sunday. For more information call 215-943-3131 or visit https://marieskozykorner.com/. Marie's Kozy Korner accepts cash only. An ATM is available onsite.