Join us on Thursday, April 23, 2020
9:30 am - 11:00 am
at the Falls Township Senior Center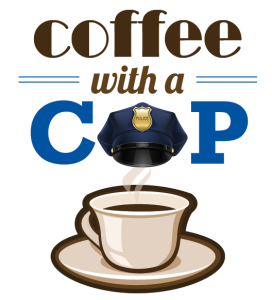 Coffee with a Cop will allow Police and community members to come together in an informal, neutral space to sit down with a mix of officers, detectives, sergeants, lieutenants and the Chief to ask questions, discuss happenings in the area, voice concerns, and get to know the officers who patrol their areas. This is a great way to strengthen police-community partnership and build friendships throughout the community.
This is a public event and you do not need to be a member of the Senior Center to attend.