Central Bark Doggy Day Care
Michael Meszaros and his wife, Stephanie, have together worked more than four decades in chain retail stores.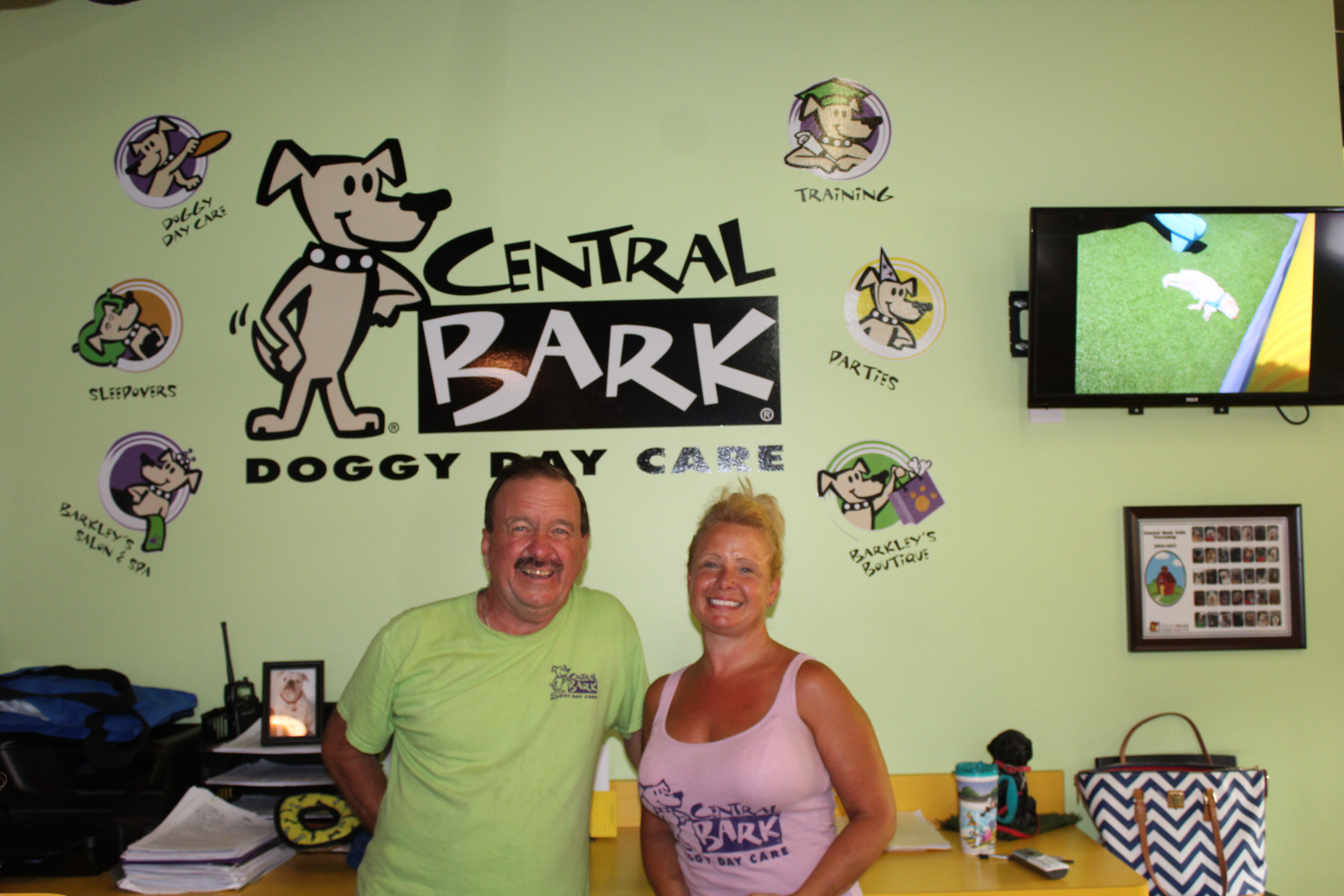 When the chance to venture into a new area of retailing presented itself, the Bensalem couple eagerly jumped at the opportunity.
In June 2014, the Meszaros traded their jobs at Sears for franchise ownership of the Falls Township location of Central Bark Doggy Day Care.
"We're still retailing," Michael said. "But, we're retailing animals we love."
The couple transformed a former auto body shop into a 7,500-square-foot indoor facility that can house up to 65 dogs daily. A groomer and dog trainer also offer onsite services.
Fenced-in play areas outside give dogs a chance to run and be active within their play groups. Each day, following check-in, Stephanie goes through the sometimes-painstaking process of grouping dogs for play time.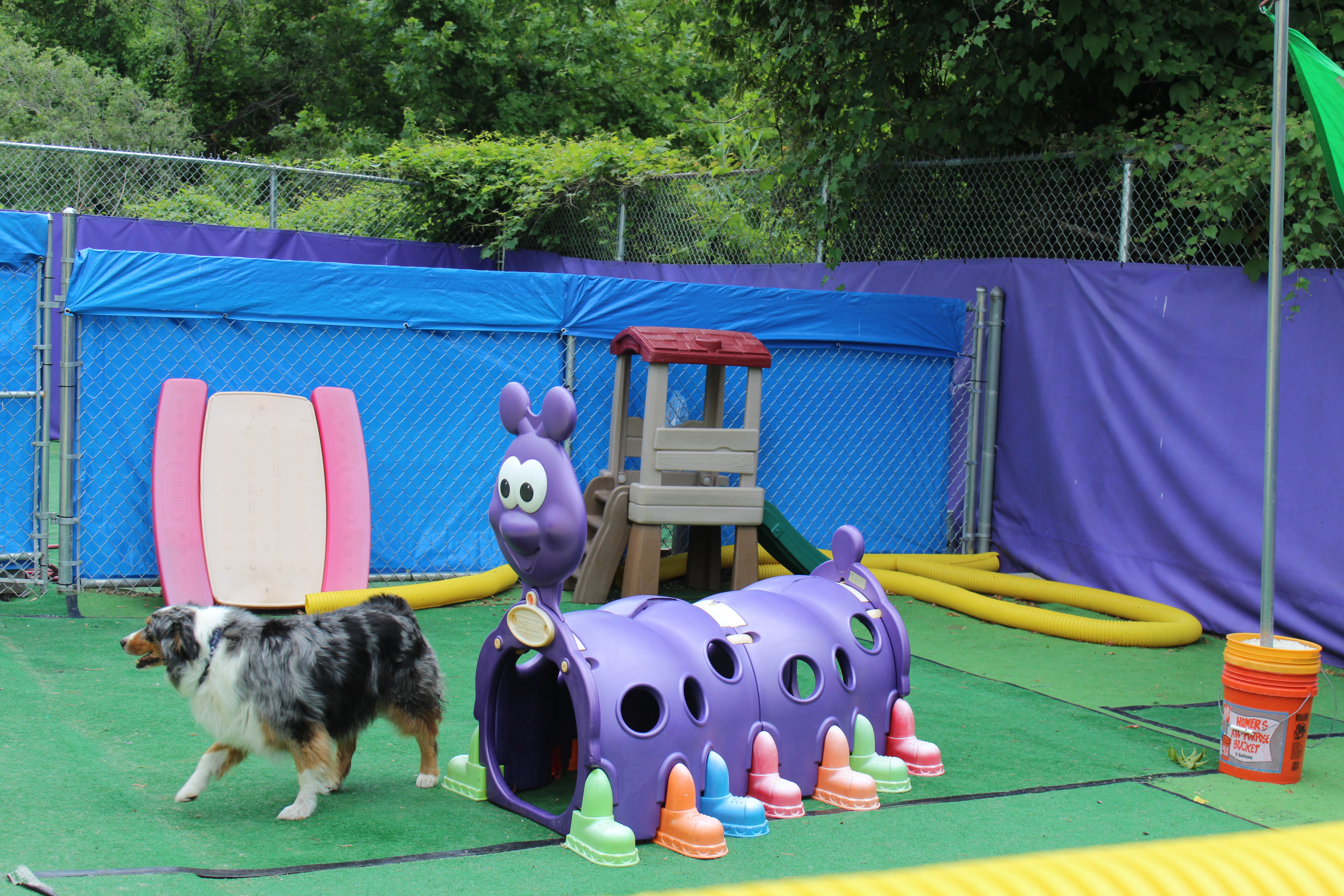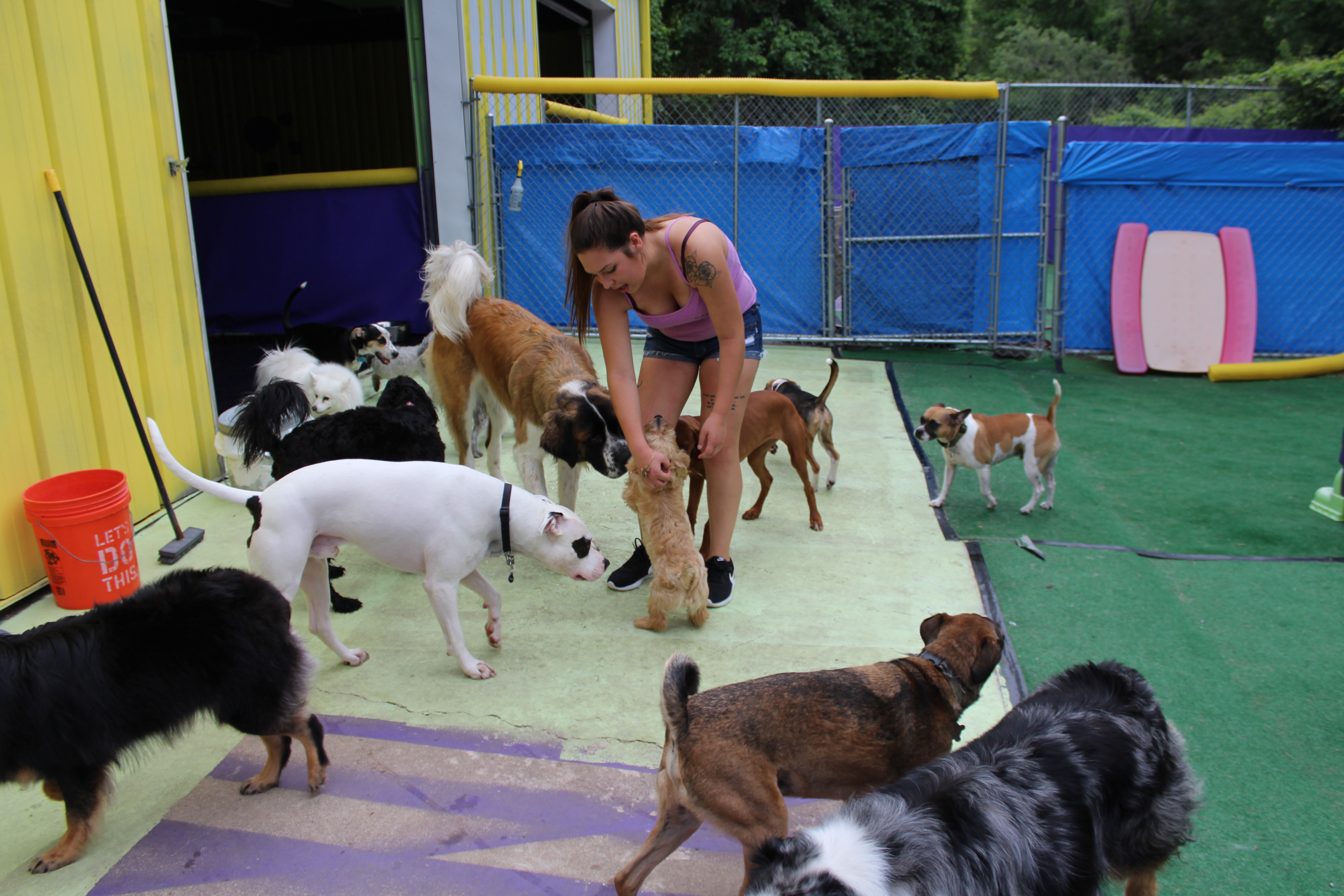 "It's based on their temperament," Michael said.
Usually size plays a role, but one small dog is always paired with the big dog group and a 120-pound Rottweiler plays nice with puppies.
"They all have different personalities," Stephanie said. "I have dogs out there that go together every single day, day in and day out."
The Meszaros follow a 15-1 ratio for dogs, ensuring adequate supervision during play. Fighting among dogs is not tolerated. Dogs are separated after an altercation and rarely dismissed following one bout of bad behavior.
"You've got to be really careful," Stephanie said. "They could really hurt each other."
The bull dog owners-turned entrepreneurs operate Central Bark like a childcare center. The Meszaros and their seven employees care for pooches while pet parents work during the week. Central Bark follows a similar structured routine as kid-centered facilities, allowing dogs daily time to fetch balls, climb and run in the center's outdoor tunnels and open areas and take a dip in the pool on hot days; break for snacks and lunch; nap in individual crates; and enjoy individualized attention and more exercise toward the end of the day.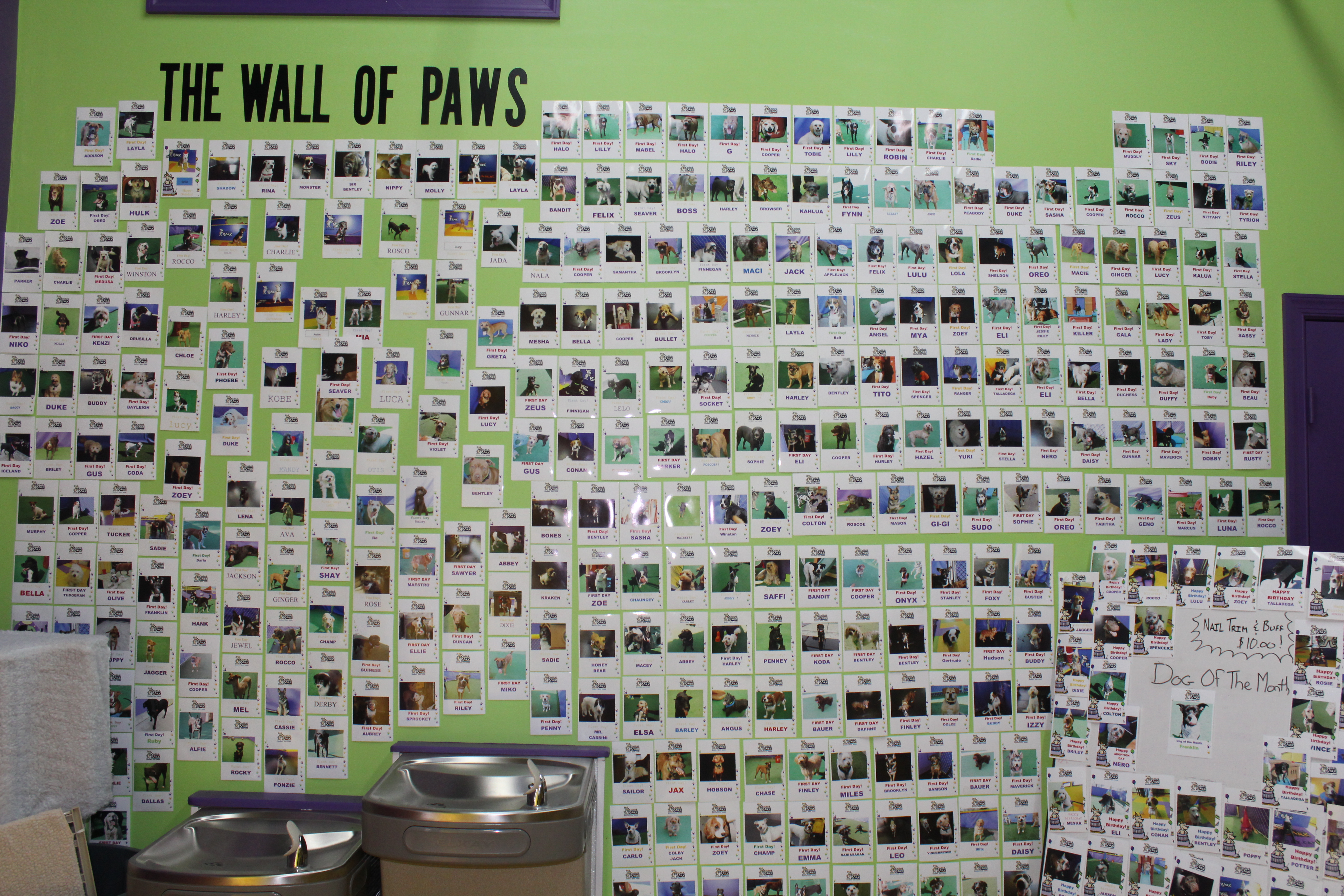 Some of the Meszaros' regular four-legged customers are akin to children for their loved ones. One pooch arrives in pajamas, her fur perfectly primped. During photos with Santa she has several costume changes, which she loves, according to Central Bark handlers.
Like dropping off kids for their initial daycare experience, leaving pets for the first time can be traumatic.
"Some people have an easier time taking their kids to daycare," Stephanie said.
Yet, beyond that first day, dogs and pet parents alike seem to love the experience, often sending in human and pet treats to celebrate dog birthdays. Photos of the center's dogs line the Wall of Paws and handlers recognize a Dog of the Month.
Central Bark also offers "sleepovers" for instances when pet parents are traveling sans dog.
"It makes me feel so guilty 10 years ago when I boarded my dog," Stephanie said.
To learn more
Central Bark Doggy Day Care is located at 8 Lincoln Circle. The center is open from 6:30 a.m. to 6:30 p.m. Monday through Friday. Overnight care is also available. For more information, call 215-946-PAWS, visit http://www.centralbarkusa.com/falls-township/, or email fallstownship@centralbarkusa.com.