Eileen's Academy of Dance
Courtney Christian began dancing at Eileen's Academy of Dance as a child. She spent many happy years mastering ballet and pointe techniques and kept her dance momentum going as an instructor post- college. When founder and long-time owner, Eileen Mahoney Coombs, decided to hang up her dancing shoes for good, Christian jumped at the opportunity to own the "very special place" she grew up in.
Christian purchased Eileen's Academy of Dance, which is located on Trenton Road in the shopping center with Cosmos Restaurant and Bar, in August 2021.
"I grew up dancing here," she said. "Owning the dance studio is the next stage for me. I envision a studio of strong technique, inclusivity, body positivity and community." 
The studio sets a maximum of 10 dancers per class in each of the two studios to allow for a more familial environment with personalized attention.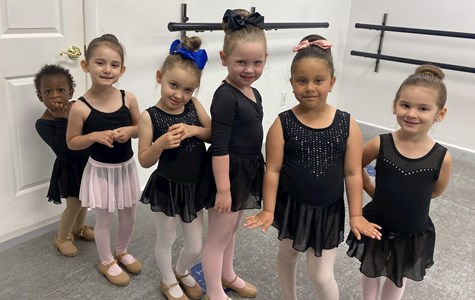 "You're not lost in the crowd," said Christian. "Everyone knows each other so well. You really get to know students on a personal level. Each dancer gets that one-on-one attention, with each of our instructors, which helps them progress." 
In addition to running the business, Christian teaches ballet, pointe, combo, jazz and adult classes. Along with her five other instructors, the dance studio offers lessons for all ages and abilities. In addition to traditional genres like hip-hop, lyrical and tap, there are also private classes, wedding lessons and Zumba. Christian has introduced new emerging styles like contemporary for her school-aged students, La Blast for adult fitness and Parent and Me for toddlers and parents. 
"If you can walk, you can dance," is Christian's motto. "Anyone can dance. It doesn't matter your ability. Dancing is about having fun."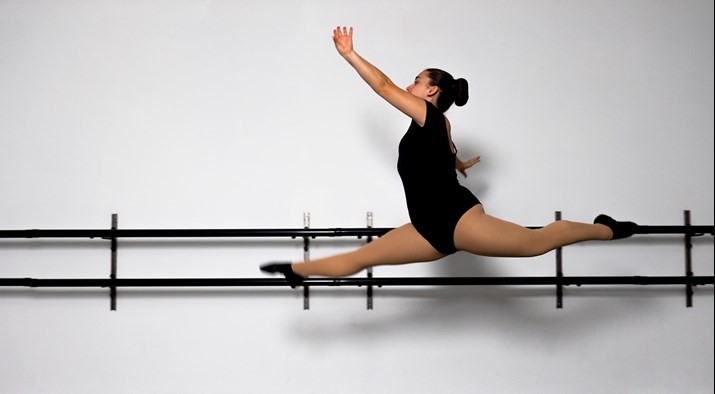 The 42-year-old dance establishment prides itself on offering a "body positive" environment where all dancers thrive. The studio welcomes special needs dancers as well and wants everyone to "be comfortable in their bodies coming to dance."
While the focus is on bringing the love of dance to anyone ages 2 to 92, the studio's dance competition team has fared well over the years, winning trophies proudly displayed in the lobby.
"Dancing is a way to unwind and be yourself," she said. "Dance school should be fun and exciting to attend."
Under her leadership, that excitement is sure to continue. In less than a year's time, Christian has grown the number of students and projects, and expects further growth for the 2022-2023 season. The dance season begins in September and culminates with a dance recital in June. Christian plans to keep classes small while offering a wider variety of classes for all ages. 
Like Christian, new generations of dancers are finding their own special place at Eileen's Academy of Dance.
"Plenty of people are bringing their kids back," she said of former dance students. "There's something to be said about dancers who loved their dance experience so much growing up that they want their children and grandchildren to have that same experience."
Transitioning from dance instructor to business owner was a bit of an adjustment. "I love a good challenge," she said with a smile. 
To learn more
Eileen's Academy of Dance is located at 980 Trenton Road, Suite 1 in Fairless Hills. The studio is open Monday through Thursday from 5 p.m. to 9 p.m.; Friday from 6 p.m. to 8 p.m.; and Sunday from 10 a.m. to noon. For more information call 215-295-0464, email info@eileensacademyofdance.com, or visit
https://www.eileensacademyofdance.com/