Pasquale's Pizzeria and Bar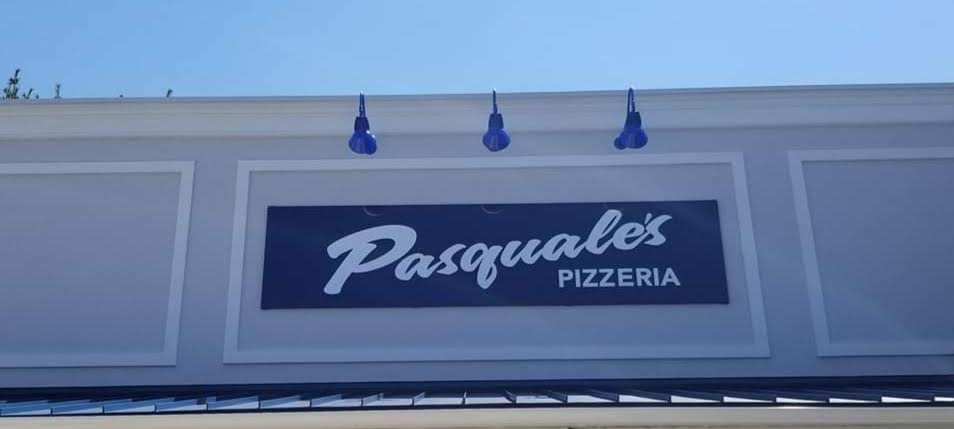 Bristol native Joe Puchino worked in corporate America, but always wanted to own a bar. When he heard about a vacant building in a Falls Township strip mall, Puchino, along with his wife, Michele, a travel agent, made the "scary move" to become business owners.
The couple opened Pasquale's Pizzeria and Bar in 2009.
"I just wanted a bar," he said. "I was looking for a bar for a long time."
In addition to a full-service, non-smoking bar with 20 taps and at least 14 craft beers available, the family's 4,000-square-foot space features two pool tables, 12 HD TVs and seating for up to 185 people. 
Despite the emphasis on his bar, Puchino stressed that "we're not bar food."
"We've been here almost 11 years," he said. "I still say we're the best kept secret around. We're better than bar food. Everything's homemade."
The eatery is known for its Vodka Rigatoni, chicken wings, Roast Pork sandwiches, wide variety of hot and cold sandwiches, pasta dishes, salads, pizza by the slice and more than a dozen gourmet pizza choices, including traditional favorites like Margherita and more unique flavors like Chicken Marsala and Cheeseburger.
Pasquale's is a family-oriented bar/restaurant with a "Cheers" vibe.
"I want you to feel comfortable," Puchino said, adding that he always tries to meet new customers. "I'm a people person."
The Puchinos manage Pasquale's with help from Joe's sister, his parents and the couple's daughter, as well as part-time staff.
"I care about my people," he said. "It's not Joe's way. It's 'what do you think about this, what do you think about that?' It's everybody's input. My wife and I are hands on."
Pasquale's strives to support the community where it operates too, regularly sponsoring community sports organizations.
"I try to give back," he said.
The pizzeria regularly hosts special events ranging from pizza parties for kids, events with Santa Claus and the Easter Bunny, as well as wedding receptions, baptisms, funerals and more.
"We've done it all here," he said. "We can handle anything."
The restaurant/bar features daily specials, including Quizzo, all-you-can-eat wings, as well as country line dancing, a DJ and live entertainment on Fridays and Saturdays.
"We offer something for everyone," he said. "It's close-knit here. It's a nice place. No trouble. Just a nice place to hang out. It's your one-stop shop."
To learn more
Pasquale's Pizzeria and Bar is located at 9078 Mill Creek Road. Curbside pickup and delivery are available Monday through Saturday from noon to 8 p.m. currently. Regular hours for the pizzeria are Monday through Thursday from 11 a.m. to 11 p.m., Friday-Saturday from 11 a.m. to midnight and Sunday from 11 a.m. to 10 p.m. The bar is open daily from 11 a.m. to 2 a.m. Catering, takeout, delivery and eat-in are available. Orders can be placed by calling 267-202-6268 or visiting https://www.orderpasqualespizzeria.com/.