When Deena Fischer was looking for a preschool for her then 2-year-old daughter Morgan, the working mom of three couldn't find a preschool to suit her needs. So, she built one.
"I didn't like what I was seeing," she said. "If I'm going to send them to school, I want them to learn something."
Fischer, who has a background in theater and worked as an intellectual property attorney, added a new role to her repertoire as Executive Director of Stages Academy Performing Arts Preschool and After School Program. She opened the combination arts-focused preschool and after school center in 2013 on Olds Boulevard. Then, in the summer of 2018, Fischer relocated to the current 9,000-square-foot center on New Falls Road in a brightly colored space that was formerly a fitness center.
Even though Stages Academy "keeps hours like a daycare," Fischer stresses that the center aims to provide children ages 2 to through 5 with a well-rounded education, including a focus on the arts. Stages expands upon the STEM model (Science, Technology, Engineering and Math) in place in schools to include arts (STEAM). Preschoolers bring art to life through Artist of the Month lessons on Michelangelo and Jackson Pollock, among other fun educational activities.   
"They can soak up so much stuff," Fischer said of young children. "The years between 0 and five their brain grows the fastest."
Beyond simply learning how to count and memorize their ABCs, preschoolers at Stages Academy learn basic addition and subtraction, as well as language arts lessons focused on a phonetic alphabet. In a recent lesson, students created colorful paper jellyfish to help personify the letter J.
The curriculum includes 35-minute daily classes in reading and writing, math and science, library/technology, language and culture, art, dance, piano and drama.
"It's a little bit like high school," she said. "The kids move from class to class and teacher to teacher."
Also akin to school scenarios, the teachers at Stages Academy have degrees in their relevant field.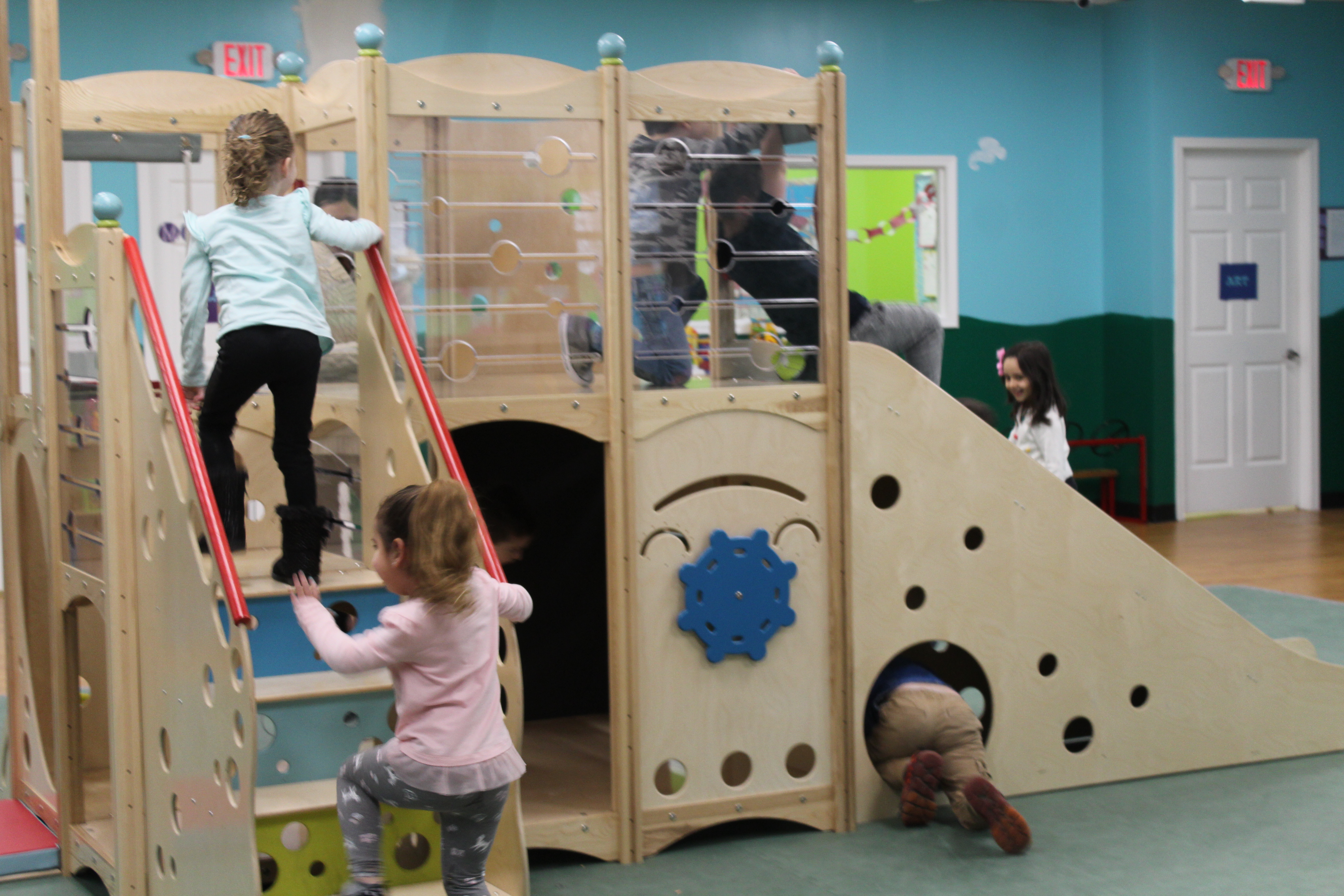 The center is open year-round and offers an after-school program for nearby elementary school children. Staff pick students up from school and provide a snack, an hour of homework help, followed by two classes. All students participate in two recitals per year, which feature music, dance and drama.
About 90 students attend Stages Academy. Many are from the Pennsbury, Bristol and Morrisville school districts.
"We're still enrolling," Fischer said, adding that about 30 kids "graduate" every year.
Even with her much larger space in the New Falls Road location she purposely keeps class sizes small. The largest class, in fact, has only 10 children.
In 2017 she opened another location, in Buckingham Township, which follows the same enrollment and curriculum models as the original preschool and after school center in Falls.
Even with the popularity of both schools and success in a niche of sorts, Fischer said she's in no hurry to franchise Stages Academy.
"We're not necessarily looking to conquer the world," she said from her office, which features photos on the walls of the preschool's first class, including her preschool-aged daughter. "(We want to) let it grow organically."
To learn more
Stages Academy Performing Arts Preschool and After School Program is located at 8919 New Falls Road #11-15A. The full-day preschool is open Monday through Friday from 6:30 a.m. to 6:30 p.m. After school care, including transportation, is available for elementary school children. The center offers a theatre arts summer camp for ages 5 to 12 when school is not in session. For more information call 267-981-5047, email info@thestagesacademy.com or visit www.thestagesacademy.com