When Vlad Macko purchased an existing frozen yogurt store five years ago, he wanted to find a way to boost business in the colder months.
His answer? Adding crepes , Belgian waffles and specialty coffees, hot teas and other cold weather beverages to the menu.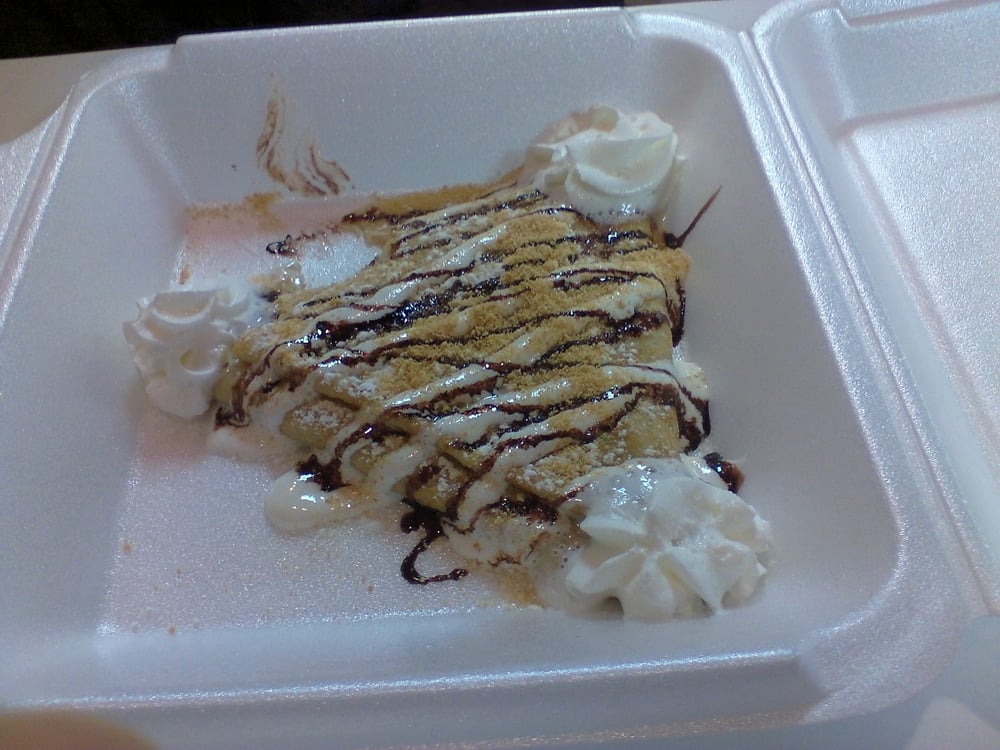 "This was just frozen yogurt," Macko said of the early beginnings of Top It Frozen Yogurt Café. Now, with the additional food and drink options, "I'm busier in the winter time," he said.
Top It Café offers more than two dozen varieties of mouthwatering crepes and Belgian waffles, including Nutella and Banana, Peanut Butter and Jelly and Waffle or Crepe Your Way (which includes four toppings of the customer's choosing).
The shop's daily menu includes 12 flavors of non-fat, low-fat, no-sugar added, tart and dairy-free sorbet options. Staples like chocolate and vanilla are offered alongside seasonal specialties like Sea Salt Caramel, Pretzel, Apple Pie, Graham Cracker and Pumpkin. Top It offers pretty much every frozen yogurt taste imaginable, ranging from Angel Food Cake, Carrot Cake and Cake Batter to Maple Bacon Donut, New York Cheesecake and sorbet flavors like Watermelon and Strawberry Lemonade and tart varieties including Blueberry Acai and Peach Mango.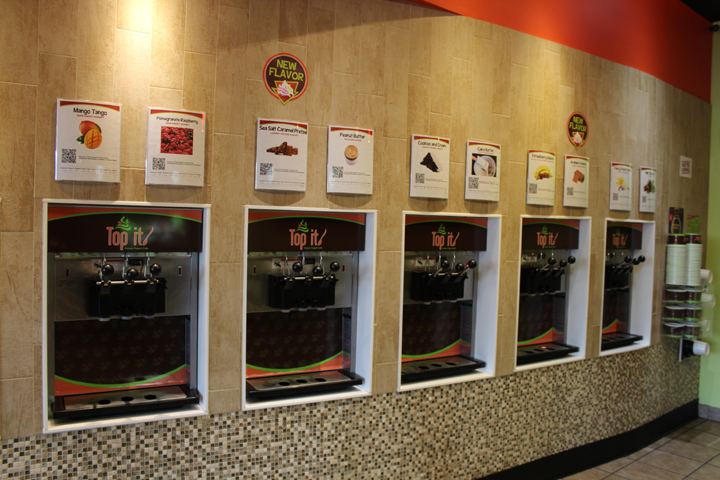 The self-serve shop allows customers to choose their favorite(s), fill their cup with frozen goodness and then make their way to the toppings bar, which features more than 75 items, including fresh fruit, nuts, more than a dozen sauces and syrups, kids' cereals like Fruity Pebbles and Cinnamon Toast Crunch, and two dozen candy and cookies, including gummies, candy bars, M&Ms, sprinkles, and chocolate chips.
Customer convenience is key for Macko, which is why Top It also offers delivery for customers within a five-mile radius. Even on a hot day, the frozen treats will be intact.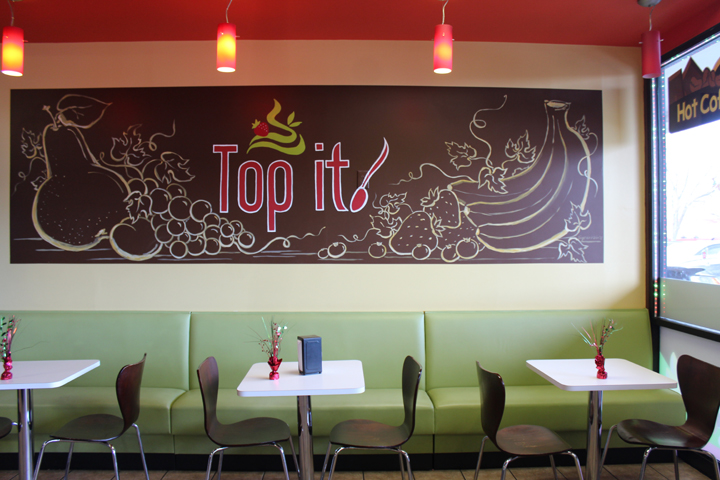 "We deliver in coolers," he said. "It's not going to melt."
Top It Yogurt Café employs five part-time workers. Macko, who also owns a construction business, plans to grow his frozen yogurt shop with a second Top It Yogurt Café location, on the boardwalk in Point Pleasant, N.J.
The Falls Township location also hosts fundraisers and special events, such as birthday parties.
To learn more
Top It Frozen Yogurt Café is located at 110 Lincoln Highway in Fairless Hills in the Oxford Point shopping center. The store is open Sunday through Thursday from noon to 9 p.m. and Friday and Saturday from noon to 10 p.m. For more information call 215-486-7685 or visit http://www.topitcafe.com/index.php.