Lower Bucks Chamber of Commerce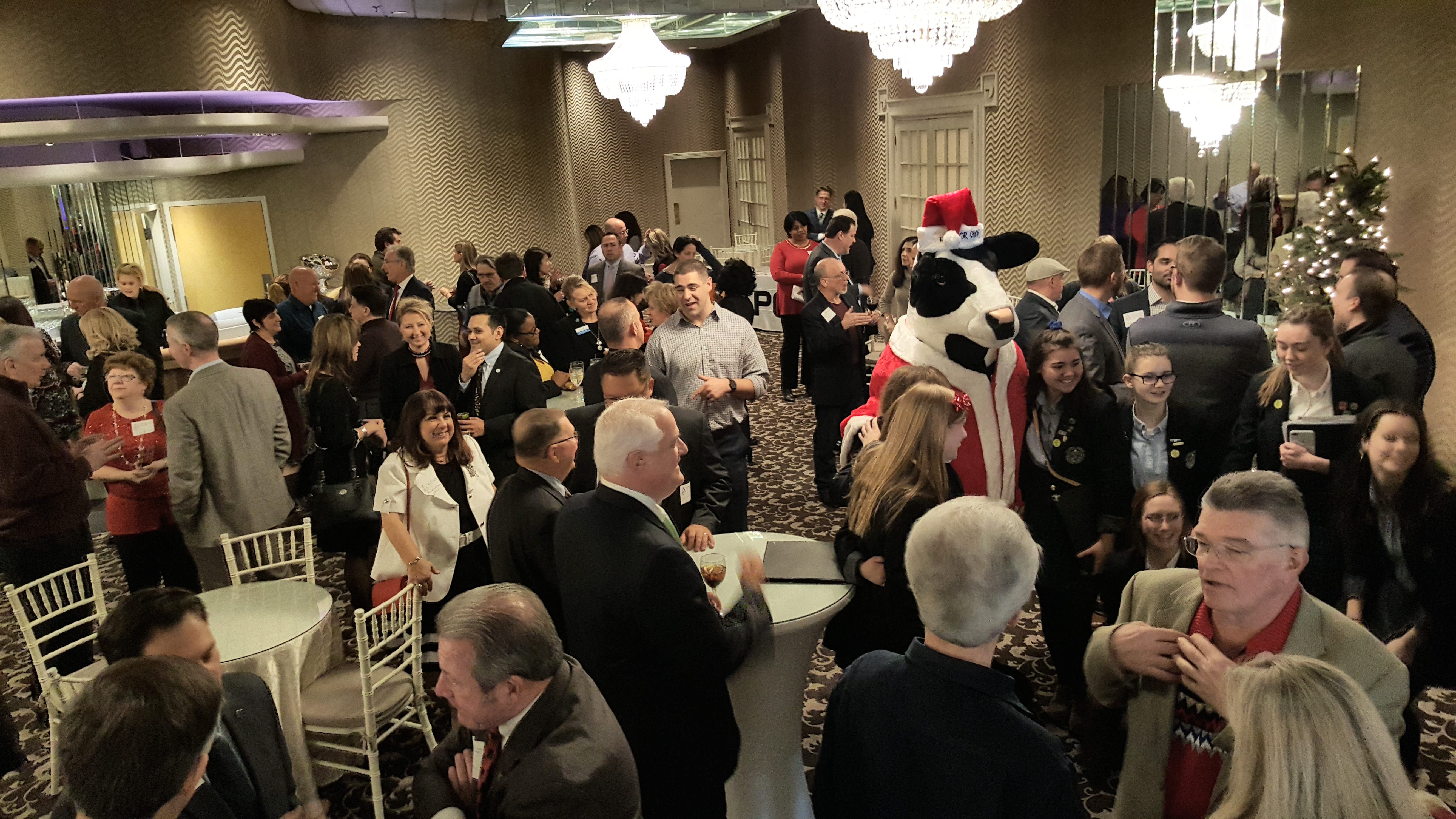 Running a successful business is largely built on relationships. For 60 years, the Lower Bucks County Chamber of Commerce has served as a conduit to help small, medium and large businesses throughout the region cultivate relationships essential to growth.
More than 1,000 business owners, entrepreneurs and professional firms - primarily from 22 municipalities in lower Bucks County - are chamber members. The chamber's mission is like Falls Township's Live Here, Spend Here initiative, which is aimed at encouraging residents and the Falls community to shop locally and support the local business community.
"We want to build relationships," Minesh Pathak, the chamber's Executive Director said. "We're all about promoting chamber first. Shop local. We're there to support businesses and our members."
The biggest way the chamber assists members with relationship-building is to host regular networking gatherings, business card exchanges, a keynote breakfast and a get acquainted lunch every other month for new members. Chamber members can attend a minimum of two free events per month, including a keynote breakfast meeting featuring a speaker or relevant business topic.
"Don't join the chamber, write us a check and sit back and do nothing," Pathak said. "We want you to get engaged. "We want our members to get connected with other businesses and get results."
The best way to do that is to attend as many chamber functions as possible and rub elbows with the chamber's business community. For fellow chamber members, nothing beats meeting and networking with like-minded professionals.
"We recommend that chamber members use chamber members," said Jude Martin-Cianfano, Director of Events & Membership. "You're supporting other local businesses. It's a great referral service."
The chamber also offers an online membership directory that's searchable by business categories. The directory is helpful for people who may be seeking a plumber or electrician, for example. The chamber office receives calls regularly seeking recommendations for various service providers. Callers are directed to the online tool, which helps locate the business or businesses that best meet their needs.
For entrepreneurs looking to start a business, or established businesses commemorating an important milestone, the chamber offers a ribbon cutting service as part of annual membership. Ceremonies are great for grand openings, business anniversaries, new locations or expansions. Ribbon cuttings are a great built-in marketing tool for chamber members and an effective way to meet new prospective customers.
Martin-Cianfano, along with Pathak, are part of a new leadership team at the chamber. Since joining the Lower Bucks County Chamber of Commerce in 2018, Martin-Cianfano, of Pennington, N.J. and Pathak, a young professional from Yardley, have made it their goal to meet with business community leaders and local elected officials in the Lower Bucks County communities served by the chamber to share what the not-for-profit organization has to offer the business community.
Getting to know the men and women who make up the lower Bucks County business community is also a high priority, according to Pathak.
"I love meeting new people and learning about their businesses, which is very rewarding," Pathak said. "In addition to meeting new people, I think it's great to be involved in the community, which is its own reward."
To learn more
The Lower Bucks County Chamber of Commerce is located at 409 Hood Boulevard in Fairless Hills. Office hours are from 8 a.m. to 4:30 p.m. Monday through Friday. Chamber memberships are open to lower Bucks County businesses of all sizes and entitle members to various benefits and participation in events. Some events are open to prospective members as well. Membership rates vary. To learn more call 215-943-7400 or visit http://lbccc.org/lbccc/.