When Vince Robinson decided to close his restaurant of 17 years, Kris Croix's, he was left with more furnishings than he could handle.
"I just started selling off the décor," Robinson said. "I was buying as much as I was selling."
Suddenly, without planning it, Robinson had found his next business venture. He opened Fab Finds Vintage Thrift nearly two years ago.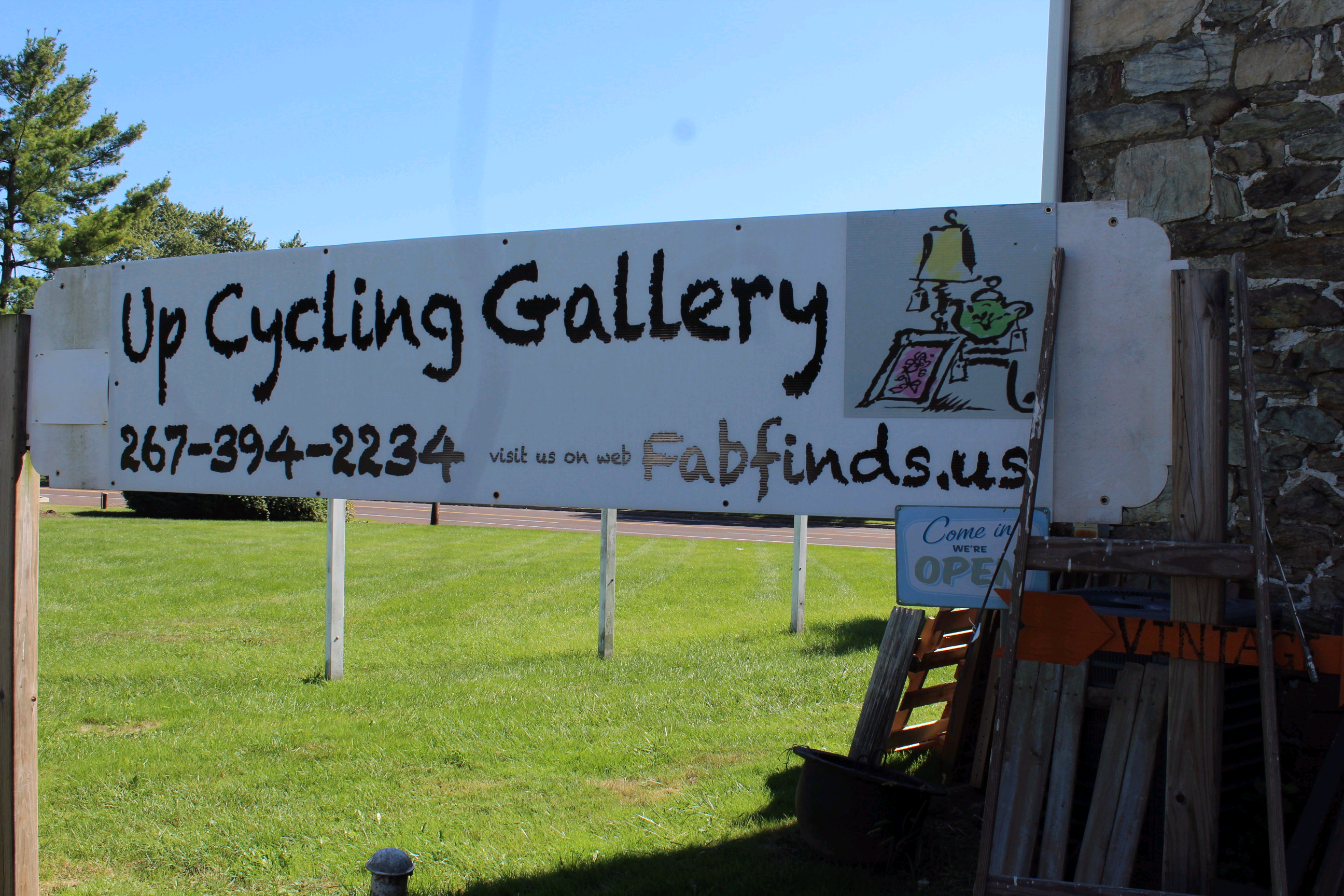 Situated just down the road from his former eatery, the 1,000-square-foot old home-turned-retail space is chock full of primitive furniture and decorations, as well as antique and vintage items, dishes, glassware and more.
"I always had a passion for finding neat, interesting things," Robinson said. "Every day you see something that you didn't see the day before."
The Falls Township native keeps a running list of items that his customers are seeking. He's able to locate desired items about 40 percent of the time from estate sales and auctions that he frequents on the hunt for unique finds.
"We try to be helpful," he said. "I love to find local stuff when I can."
Goods related to Falls Township or Bucks County sell as quick as they are shelved, Robinson said.
Besides locally relevant merchandise, primitive is the other hot commodity. He repurposes wood to make primitive – or weathered – signs and furniture.
Old, multi-paned windows get new lives as large picture frames or as the holding spot for wedding reception seating charts. In addition to vintage tea cups, old keys and old-fashioned suitcases, wooden sleds with a pair of ice skates as an accoutrement are all top sellers.
Besides his passion for finding new treasures, Robinson said opening Fab Finds made sense since there weren't many local retailers selling similar items.
While finding goods is easy – perhaps too easy given the store's limited space - setting prices can be challenging. Robinson, at times, sells to vendors and researches the going rates of goods on eBay and Etsy.
Fab Finds has a doll carriage from the 1920s Shirley Temple era reminiscent of one that sold online for $800. Finding the right buyer is difficult.
"It's only worth what someone will pay for it," he said.
Sales aside, he and his customers enjoy looking at items and being transported back in time.
"I enjoy finding different things that I haven't seen or bring back memories for people," Robinson said. "It's almost like a museum to people."
To learn more
Fab Finds Vintage Thrift is located at 323 Lincoln Highway in Fairless Hills. The store is open Monday through Friday from 11 a.m. to 6 p.m. and Saturday from 11 a.m. to 4 p.m. For more information, call 215-547-4438 or visit http://www.fabfinds.us/.