Rocco's Italian Sausages and Cheesesteaks Oxford Valley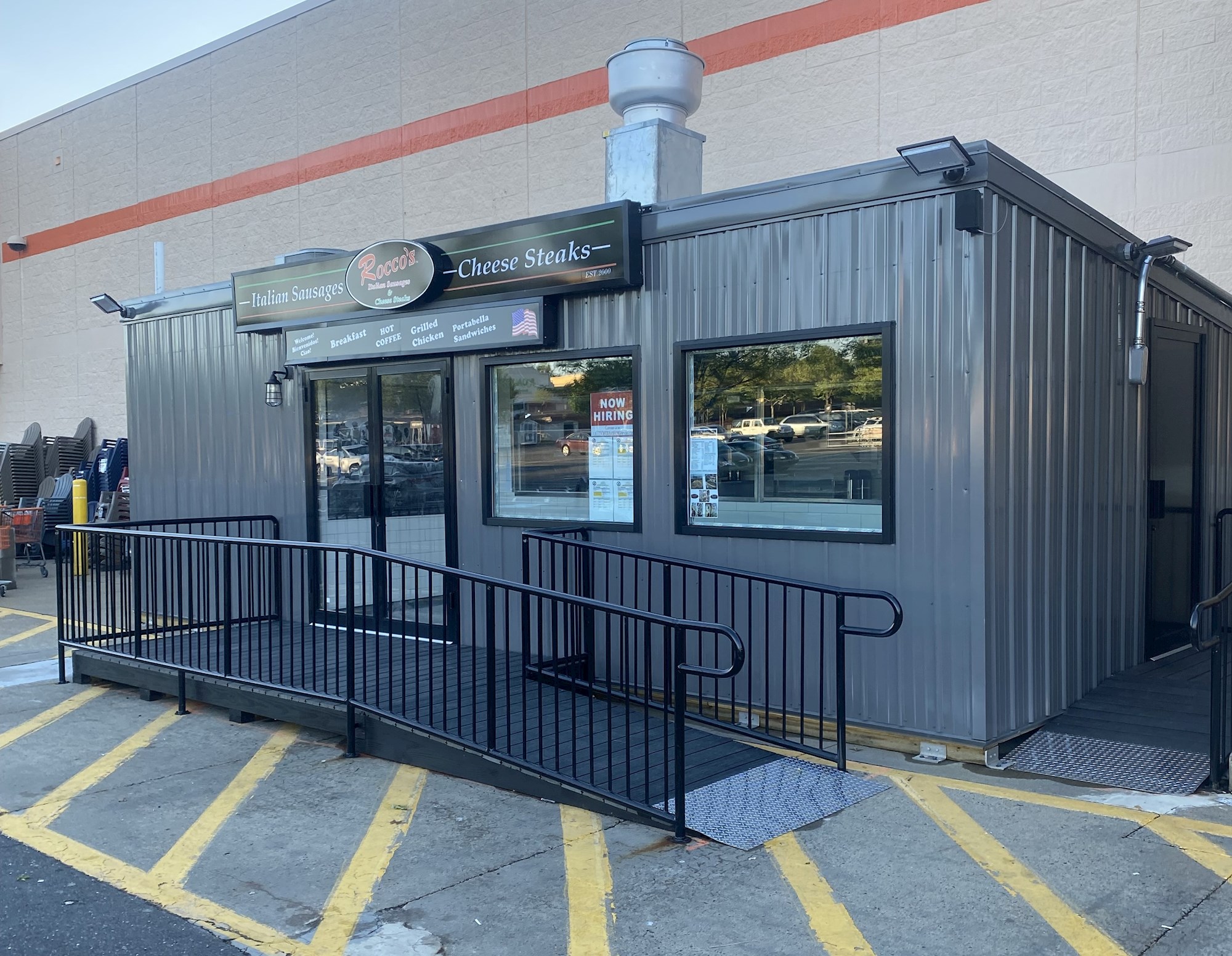 Mike McCafferty and Nick Zarutskie are not just co-owners of the new Rocco's Italian Sausages and Cheesesteaks location in Falls Township, they are also satisfied customers many times over.
In fact, the construction workers' love of the sausage sandwich and cheesesteak shops' foods is what led the business partners to transition from customer to licensee. Talks began in 2022 and in spring 2023 construction began on the second Bucks County location of the popular takeout only eatery.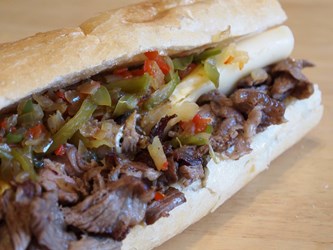 Situated adjacent to the Home Depot on Commerce Boulevard in Falls Township, the 420-square-foot shop opened in May 2023 and features outdoor picnic tables where customers can enjoy their meals, which include a variety of breakfast sandwiches, sausage sandwiches, chicken and beef cheesesteaks and portobello sandwich vegetarian options. For those unable to choose between sausage or cheesesteak, the Rocco's Special offers tastes of each on the same long roll.
The smell of freshly made cheesesteaks and sausages lured McCafferty – and other contractors, Home Depot do-it-yourselfers and employees – to the other shops throughout Philadelphia, and, most recently, Souderton.
"There would be this big line of people," McCafferty said, adding that the freshly prepared food is always made quickly. "It was super clean, and the food is awesome."
The small but mighty operation features two grills and dozens of food choices. Breakfast is the company's biggest seller.
Rocco's offers online ordering, as well as delivery through DoorDash. Owners of the Oxford Valley Rocco's location say they're not trying to reinvent the wheel. In fact, just the opposite.
The plan is to "do exactly what they're doing," at the other locations, McCafferty said.
Rocco's got its start in Queens, N.Y. in 2000 before founder Richard "Rocco" Guardino partnered with former colleague Dan Winter Sr. in expanding the eateries to Philadelphia in 2006.
McCafferty and Zarutskie, both of Newtown, chose the Falls Township location for their Rocco's eatery because it's the store they most often frequent for their construction work.
"This is a really good store," McCafferty said. "It's the one I come to the most."
Their Rocco's location employs six workers.
To learn more
Rocco's Italian Sausages and Cheesesteaks is located at 400 Commerce Boulevard (adjacent to Home Depot). Rocco's is open for takeout only Monday through Saturday from 7 a.m. to 7 p.m. and Sunday from 9 a.m. to 6 p.m. The menu features a variety of breakfast sandwiches, as well as lunch and dinner options. For more information, please call 267-993-4037.