A typical lunch at Non Solo Pasta involves owner Gennaro Scotto d'Antuono walking around the dining room, affectionately hugging and shaking hands with regular customers. The eatery is abuzz with chatter about what food to order and impromptu introductions at a group's lunch meeting.
The scene may be typical of the "everybody knows your name" dynamic of the restaurant, but the fare is anything but typical. Non Solo Pasta offers a daily menu of specials which varies day to day, as well as staples that you'll find in any Italian restaurant.
"I like to have a lot of items on rotation," he said, adding that his dream would be to "own a restaurant where there's no menu."
A native of Naples, Italy, Gennaro strives to "focus on original traditional dishes" in his restaurant's unique and varied southern Italian offerings.
"It took me a long time to come up with the menu," Gennaro shared over sparkling water and a plate of fall-off-the-bone Pork Ribs Ragu with broccoli rabe. "People tell me it's unusual and different."
And that's a high compliment. "My cuisine is influenced by original cooking," he said. "I like to offer dishes that are not the typical run of the mill."
Gennaro moved to Bucks County from Naples in 1986 at age 23. A former merchant marine, Gennaro got married, had two children and began cutting his teeth in the restaurant business. He worked in pizza shops and later owned a restaurant at the Jersey Shore.
"I was always attracted to restaurants," he said. "This line of work, you have to have passion for it."
In 1996 he purchased the former Sal and Jerry's, first changing its name to Non Solo Pasta by Sal and Jerry and eventually just Non Solo Pasta.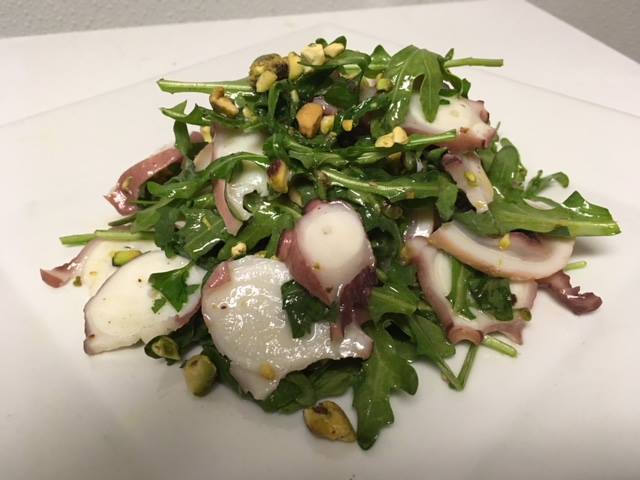 Gennaro added more of a sit-down dining experience upon taking over the Trenton Avenue restaurant, adding table cloths and cloth napkins to each of the tables in the 84-seat eatery. The restaurant exudes ambiance underlined by the intimate setting and wine racks elegantly situated near the front of the dining room.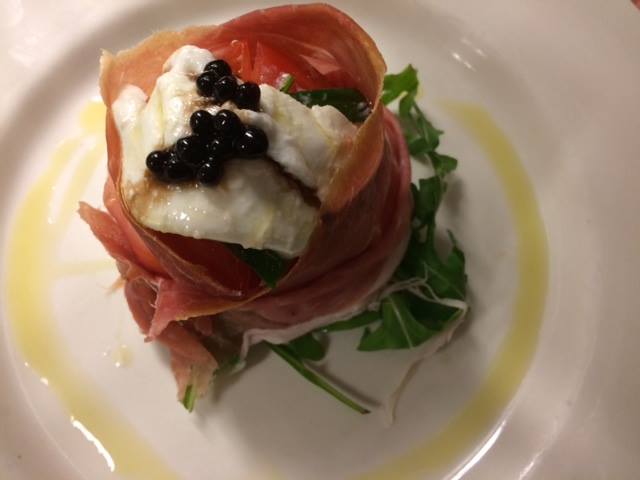 Like any Italian kitchen, Non Solo Pasta's most important ingredients are tomatoes, olive oil, pasta, seafood and vegetables. A variety of meats – from pork, veal, wild boar, rabbit and lamb – are also found in many entrees. Menu offerings are all written in Italian.
"A lot of people tell me, 'I can't read this menu because it's in Italian,'" Gennaro said.
Though written in Gennaro's native language, each item carries a mouth-watering description. Customer favorites include Del Golfo, which consists of clams, mussels, scallops and jumbo shrimp in red or white sauce over linguine; and Gamberi, or colossal shrimp in white garlic sauce or marinara. In terms of appetizers, Caprese - fresh mozzarella, tomatoes, basil, olive oil – is always popular.
On this day's menu specials, several feature Ragu, including Pork Ribs or Rabbit. Gennaro defines Ragu as "anything pulled, braised or cooked for a long time." Typical Ragu menu items cook for three or four hours, he said. Another typical Neapolitan staple is Bolognese sauce.
But, as Gennaro will readily share, he wants Non Solo Pasta to be anything but typical. He visits Italy every year for cooking inspiration and encourages his customers to try authentic dishes from his homeland.
"It makes me feel good that I introduced them to something," he said. "It's a huge manner of trust. A lot of people try my dish their first time."
 To learn more
Non Solo Pasta is located at 900 W. Trenton Ave. The restaurant is open Monday through Thursday from 11 a.m. to 9:30 p.m., Friday and Saturday 11 a.m. to 10 p.m. and Sunday from 1 p.m. to 9 p.m. Food is available for eat-in and take out. Catering is also available in-house and take out. To learn more call 215-736-0750 or visit http://nonsolopasta.restaurant/index.html.