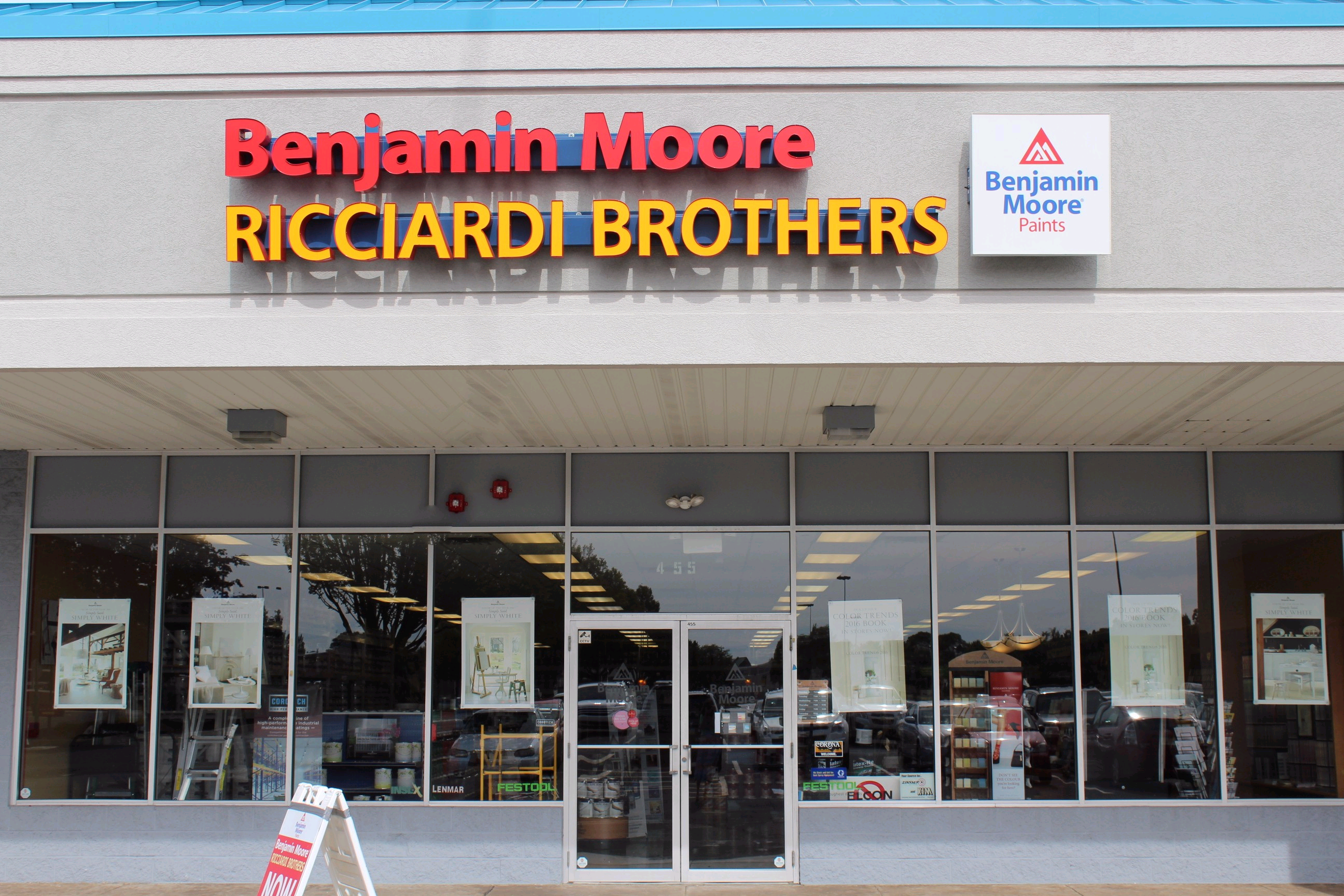 Ricciardi Brothers is a 39-store chain of Benjamin Moore paint and decorating stores with locations in Pennsylvania, New Jersey and Delaware. The stores are the largest Benjamin Moore retailers in the U.S.
"Ricciardi Brothers is a family owned and operated business," said Ken Burkitt, the company's district manager in Pennsylvania, South Jersey and Delaware.
The family expanded to Falls Township about two years ago with the addition of a Benjamin Moore Ricciardi Brothers store in the Fairless Hills Shopping Center.
"We felt like we really needed distribution in lower Bucks County," Burkitt said.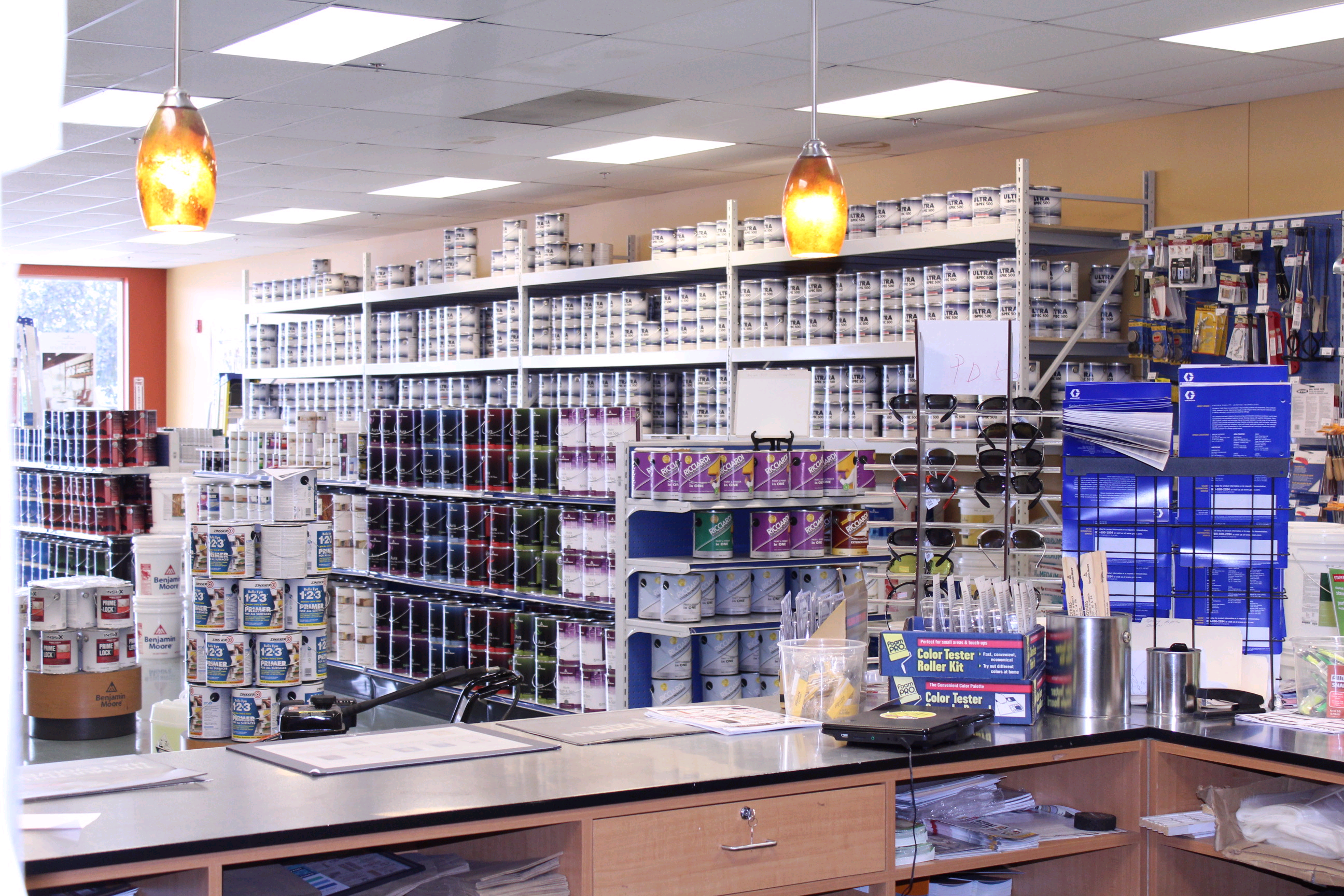 The Fairless Hills location is led by Store Manager Brian McGovern and his staff. Together, the store's employees possess the experience and industry knowledge to answer all paint-related questions, helping customers choose the right colors  and providing outstanding customer service. The store offers expert color matching on all competitive colors and a delivery service for commercial and institutional customers.
Customers who seek out the retail store for its quality products and professional paint mixing will receive "individual attention and greater customer service" as compared to the "box stores" where paint is also sold.
"My stores are full of people that have a ton of experience," Burkitt said. "Almost everything is mixed to order.  Anything you see on a wall we can match in any finish."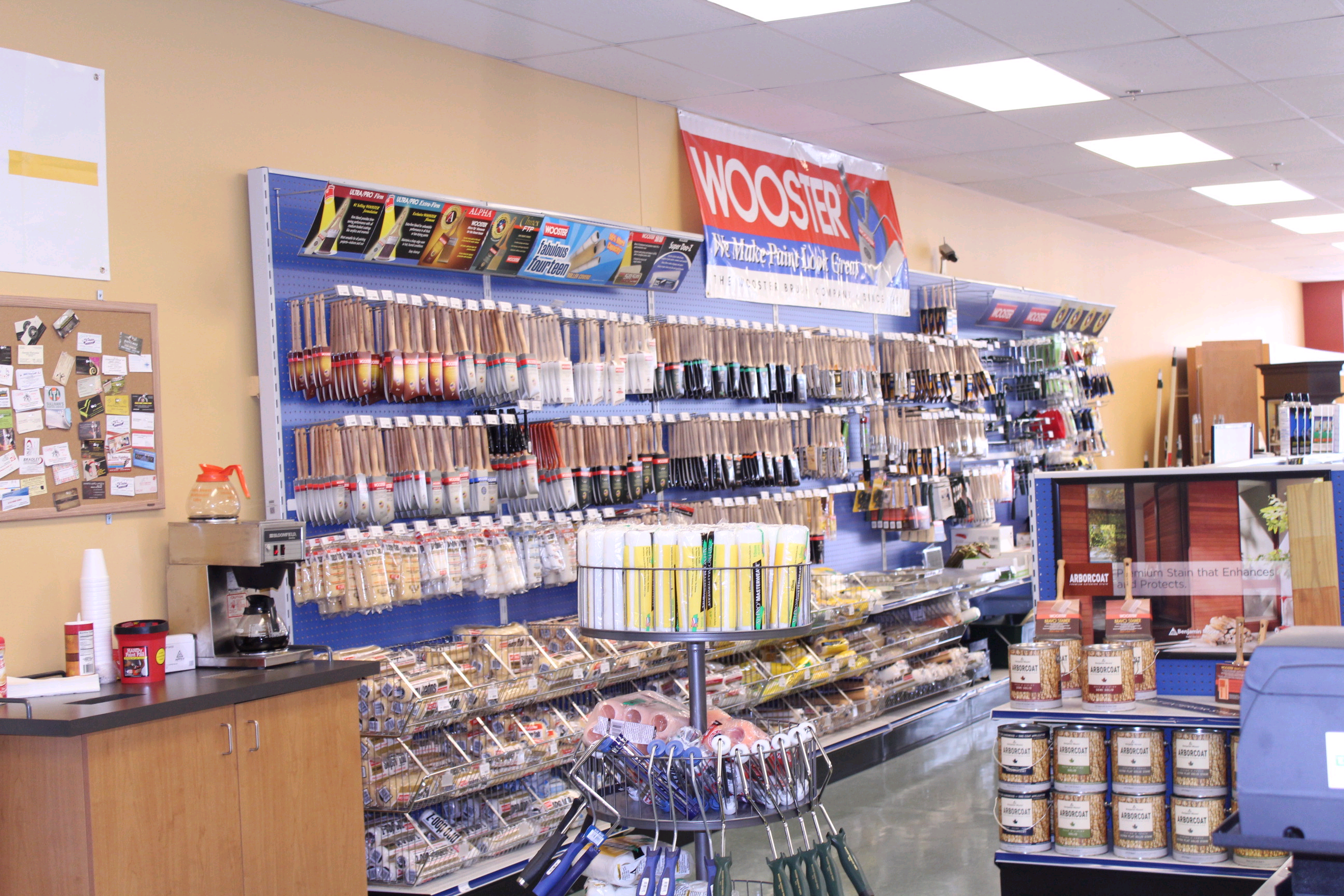 During a recent visit, McGovern mixed 300 gallons of paint for T.J. Maxx. Even within inches of the paint-mixing machines, the odor of paint fumes was non-existent. Benjamin Moore paints are made with low, or in some cases zero volatile organic compounds, making them ideal for people with asthma or other breathing issues, according to Burkitt. 
On average, Burkitt said a gallon of paint is needed for every 350 or 400 square foot. The hot colors – at least for the moment – would be otherwise considered boring: off-whites and grays seem to be all the rage. Benjamin Moore's pale gray "Revere Pewter" is by far the most requested paint color, he said.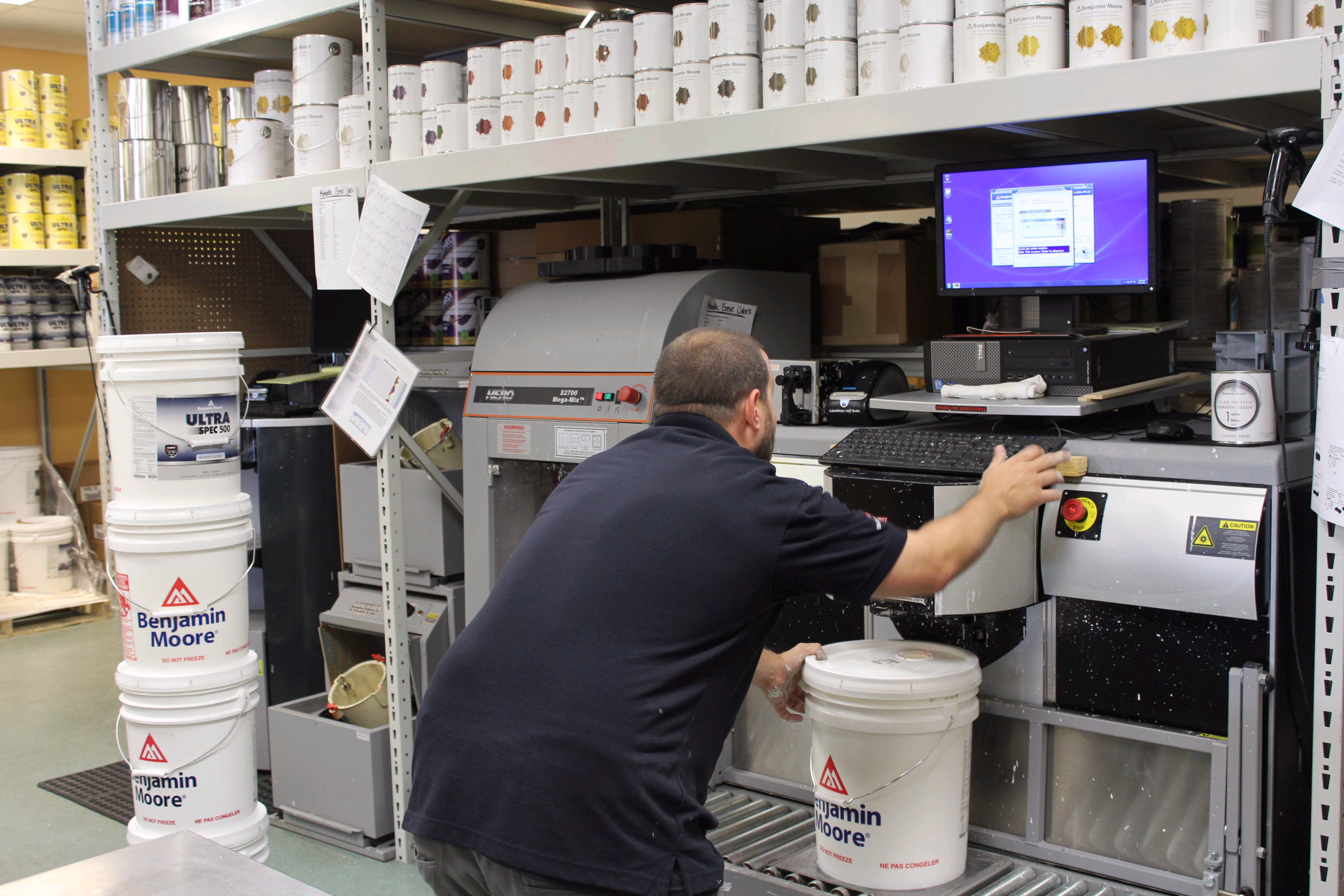 Some ideal times to paint are following a home renovation, when décor is changed or when a new color scheme is introduced.
"Almost anytime is a good time to paint," he said.
Burkitt said the store's attention to detail will continue even as competitors have begun selling their paints in large chain stores like Lowe's and Home Depot.
Burkitt looks to the future as an opportunity to grow. His Fairless Hills store employs three. Burkitt is considering an expansion in staff for 2017. The addition of a color specialist with expertise in window treatments is a potential goal. Another employee would allow for the store to be open on Sundays. Right now, it's open Monday through Saturday, he said.
To learn more
Benjamin Moore Ricciardi Brothers is located at 455 S. Oxford Valley Road in the Fairless Hills Shopping Center (next to Dollar Tree). The store is open from 7 a.m. to 5 p.m. Monday through Friday and from 8 a.m. to 3 p.m. on Saturday. For more information, call 215-486-4541 or visit http://ricciardibrothers.com/.